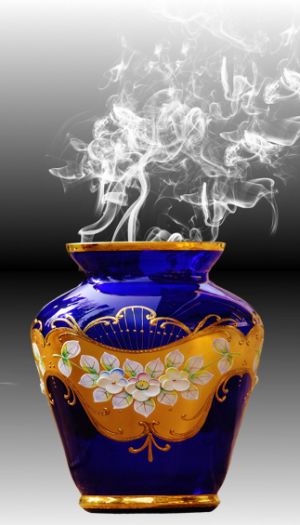 A Prayer Vase showing prayers rising up to
God the Father!
I receive quite a lot of comments and/or emails from people experiencing real needs. Please pray for them.
If you would also like prayer, this page is open for you through the Comment Section down below.
I felt it was the least I could do and we can all share in it together.
Thank you!
---
Carole
I stand on my feet all day doing hair (21 years and counting). Love my clients that have been with me for most of those years, but having back, shoulder and leg issues. Tired mentally and emotionally and physically. Need a break.
Isabelle
I'm 39 and had a mildish medium stroke last year, I'm at roughly 80% recovery after a year and really waiting for these medbeds!
Cara
My 3 yr old grandson's brain cancer has returned after surgery to remove it a year ago. He desperately needs a med bed!! No telling what a 2nd surgery will do to him! We live in Arizona! Please help with referrals!
FP
I get scared. Really scared now, for my daughter..10 years old. She is at home, but she is unvaxt and it worries me as our gov has an order that they can come into the home or anywhere and remove people.
Dorothy
Are the med bed officials taking names for patients? How do we get information on when and where they are operational? My son has liver failure due to a genetic disorder.
Carolyn
Marilyn , my sister got jab and heart rate went crazy. Now having intestinal issues. Please 🙏 for her .
Nancy
I feel I am in need of one (med bed) – (not life threatening) but I either have a pelvic bone injury, or it's severe osteoporosis which seemed to suddenly start 2 years ago. Extremely uncomfortable and my balance and my walking is affected so much so that I choose to sit more than I should. I used to be much more active. I am 65.
Lori:
Will you pray for me? A long time sufferer of severe acute migraines (40 years), the past 15 years, having headaches every single day, around 8 years ago, it began getting compounded with fibromyalgia, and the last 2 years, a heavy sense of dread and heartburn. It really takes its toll on me. I pray and give thanks but I honestly don't understand why me? why all of these things. it was hard just living with migraines now these other things makes it so much harder and I only wish to understand so if I can do anything on my end to end these experiences so my quality of life increases exponentially, so I can live and not merely spend every day just pushing through…
I understand the life pods is taking some time before their availability, and I await patiently but I am often disheartened that this suffering has gone on for so long…
Please pray for me to give me strength. I do trust God wholly, and completely but I am also very tired, I am so tired.
Denis:
I am half blind and an unhealthy mouth, there are other more serious cases that have priority, but we must not despair
Nancy
I am a mother fighting for my daughter's life who has Leukemia. She has suffered to the point she wants to die. In the hospital now but I believe they are killing her. Please tell me how I can get her name on the list for the med bed before it's too late. She is a fighter but today she quit fighting. She has ALL and chemotherapy. The pain is unbearable and the hospital is not addressing it. Please, I'm begging like everyone else, I can't lose her at the age of 34. Her death will kill me!
Vicki
I have copd and other problems and I am 74 years old.
Jack
I am a 84 year old Veteran with physical knee joint disability, extensive skin Cancer, Bad jaw and teeth underbite.
Deborah
I have stage four mastisized cancer. I'm trying to hold on…
Emilie
I didn't believe the shedding until I went on holiday and was exposed to vaxxed people.. Now my menstrual cycle is all messed up. It's been a month since my holiday and I'm still not back to normal.
Zlatko
My mom is in the hospital fighting for her life.
Nancy
My mother has stage 4 cancer and will be starting her 2nd round of more aggressive chemo tomorrow. I would love to get her in a med bed before it's too late or to have her suffer so. So sad that there was a cure and it was kept from the public
Lola (Regina's friend)
Stage 4 Pancreatic Cancer that can't hang on much longer. I'm praying she makes it long enough to be able to be cured with the Beds!
Regina
I too have MANY ailments, Ptsd, degenative joints from severe arthritis, spine/disc issues, hormonal deficiencies, autoimmune disease, but also a benign brain tumor, that has caused many problems including personality, mood, sight and coping skills! So I'm praying for these Bed to come very soon!
Brenda
I have several conditions, Crohn's Disease, Lupus, Fibro, severe hip pain, however, the one that is the most debilitating is, apparently unknown as the many specialists I have been do not know. Everyday I burn up, my body core gets and whole body becomes unbearably hot. All testing is coming back Normal. The doctors clearly can see this and I do not have a temperature. It feels like being sick and running a temperature so hot you have chills. These chills make me visibly shake. I take Clonidine as it helps decrease the heat. But it always comes back and has heightened over 12 years, every day. I started at 1 pill a day and now up to 5. I cannot go outside and really have to stay quieted. Any heightened emotion such as laughing will bring it on fast, or oddly, laying flat I feel it starting and coming up my body to my face. My GI doctor witnessed this. They are amazed at my positive nature given the suffering they know I experience. So I am quite curious as to what this is or causing it and if the Med Beds will help. My face is so bright red and hot, I use aloe gel on it, but still so uncomfortable.
Boyd
Wouldnt happen to know where a med bed would be available. I need one for my mother. She is declining fast and im beginning to get extremely concerned. I would appreciate any help you could provide if any. We are located in south Louisiana.
Beth
My son has been on ecmo for 10 weeks for Covid. Is there any chance Medbeds will be available in the near future. He will not survive without a miracle or a lung transplant.
Diana
I have a life long friend who has just been diagnosed with bone marrow cancer and has just started chemo and radiation.
Rob
I too am waiting, due to strokes from over use of ibuprofen…
Stephanie
I was just diagnosed with terminal cancer and have 2 young kids at home and a distraught husband so trying to keep my spirits up. The past few days have been a whirlwind for my family.
Pam's husband
I forgot to mention in my previous post that has to been listed, my husband is a Veteran, his left arm amputated, has ASpondolitis, RA, heart stents, and currently battling stage 4 cancer…He wants to be in a medbed so bad!
Pastor Tom
I am a missionary in Belize and the poor people here have only the gov controlled news and are blind and suffering.
Jack
I am a 84 year old Veteran and Trump supporter with bad painful knee joints, extensive skin cancer, Hernia and arthritis and prostate problems.
John
My sister is 65, has had two strokes, two anneurisms and is mildly diabetic. She has been diagnosed with pancreatic cancer. She is very stubborn. Has had two chemo treatments. Her body needs help.
Andrea
My daughter was pressured to get the shot. She also was diagnosed with fibromyalgia and has had debilitating effects.
Debra
I have been ubder a satanic attack all yr wish i could get to ned bed now i am arcturian star seed completely blocked off from Arcturians wbo healed me for 8 yrs on their ship pls help sos
Donna
My husband is 100% disabled veteran. There is not enough room to list all that is wrong . I pray they are available soon. (PTSD , cancer, agent orange, bladder cancer, high blood pressure, prostrate issues).
Karl
I am a 64 yr old Marine Corp Veteran recently diagnosed with lung cancer. My crippled mother depends on me and if I can finish my own invention, it will benefit all of mankind and hate to complain but I'm in a lot of pain so getting to a Celestial Chamber as soon as possible, I deeply appreciate!!
Deborah
I am a 64 yr old Marine Corp Veteran recently diagnosed with lung cancer. My crippled mother depends on me and if I can finish my own invention, it will benefit all of mankind and hate to complain but I'm in a lot of pain so getting to a Celestial Chamber as soon as possible, I deeply appreciate!!
Michael
I am 66 yrs old and have stage 4 cancer. no more treatment available only given about 3 months to live. Am willing to fly to a med bed location that will treat me as soon as possible. I am a christian man with lots of life yet to live and can hopefully help others. We are located in southern Indiana.
Renato
I try to find out how I can manage with MED BEDS.
QLove
Please tell me spousal support will end? My husband has made almost a million dollars to this greedy woman since 2014 on a mediocre income and now retired. We have paid her 5k a month and she is getting 3k a month and 25% of his pension, indefinitely. Tried to adjust after retirement but he was laughed out of court.
Karen
My Granddaughter has been diagnosed with cancer and she is 8. She is undergoing chemo and I so desperately what her in a medbed and cure once and forever.
Joe
I am very interested in the question about med-bedz fixing dependency disorders
Gary
Oh no you won't be the first one in line. You will have to beat me. I have stage 4 non hodgkins lymphoma with maybe a year or two to live. So it's one thing having med beds available and another getting my turn to use it if I live that long.
Greg
I have a daughter with a rare brain cancer. I hope that I'm understanding the potential for this to be removed. Thank you, God. I, myself, have a neurological issue that makes walking increasingly difficult due to spasticity in the lower extremities.
Diane
I am living on social security disability, worked corporate all my life. My husband passed away a few years ago. I am inundated with debt, due to his death. I have been considering bankruptcy.
Dallas
I was visiting with a friend of my wife's husband last weekend. He has multiple sclerosis and has been confined to a wheelchair for almost four years now. He has a sharp brain, but the body is not functioning well anymore. I was trying to give him some hope, to hang on, hope was on the way, when I mentioned to him about med beds. There are a lot of people in this world who could use some help in many different ways.
Jennifer
I'm going to be getting a large amount of medical bills soon that I can not afford to pay at this point.
Carol
My son is a plaintiff in a suit against Johnson and Johnson for risperdal. It's a mass tort case not class action. The drug caused young boys to grow breast tissue and possibly other long term effects. My son has PTSD and extreme depression because of this. The case was filed years ago and J and J are dragging their feet. What could happen to the case when nesara is official. He has never worked and he struggles with bi polar too.
Lorena
I have an auto immune disorder I stopped my weekly injection because I don't want to be dependent on it.
Donna
Hi I currently Have a lawsuit against Bank of America because the screwed me over in a home modification and lied to me I lost my house I had to short sell it because I couldn't afford the payments and it's currently with an attorney and a Bank of America is appealing it will with this debt forgiveness and no mortgage with the Nosara help me in anyway with this lawsuit and what do I say to my attorney.
Rose
I have a grandson with duchenne muscular dystrophy. I am praying that this is true and the medbeds will help him
Sunita
Marilyn, the GMC was sued for ignition switch case. Put me on disability. Wanted me to settle the case is in very less and refused to give the amount deserved even I won the case. When I didn't settle the lawyer left my case. I keep connected judge but no reply. Can you help?
Mary
Hello, I have a mommy that became a paraplegic when she was 38 years old when she was hit by a drunk driver. Will the med beds be able to help her in anyway. She is now 78 years old. been paralyzed comes with many complications as the years go by. I just hope that the med beds gives us some more time with her feeling better.
Kathy
I am on SS Disability which is my only income.
Gary
I just heard about these Med Beds about 3 or 4 months ago and I thought, How amazing!!! I have been suffering with a number of health issues for a very long time
Joni
Is there a list to get on? If so please share, would love to get on that list. Too many issues to mention.
Peter
I am a 62 year old man with health issues like I have an ileostomy so no colon and rectum have diabetes and other health issues but have them under control also I have Crohn's
Jill
I would like info regarding MedBeds healing in my area (Austin, TX). I am 66 yrs old, many health problems-diabetic 2, degenerative disc disease, neuropathy, osteoarthritis all joints, thyroid, Low bone density, depression, ADHD, eye & hearing problems, plus overweight 100 lbs.
Richard
I would like info regarding MedBeds healing in my area (Austin, TX). I am 66 yrs old, many health problems-diabetic 2, degenerative disc disease, neuropathy, osteoarthritis all joints, thyroid, Low bone density, depression, ADHD, eye & hearing problems, plus overweight 100 lbs.
Deborah
I have CLL Cancer of the blood. You are right, faith is everything. They gave me 5 years 21 yrs later I'm still here and Drs. don't know why my CLL is almost undetectable. So faith and prayers are everything. I have fibermygia and when the pain in the back gets bad enough I pray and it goes away. So I'm here to tell you faith and prayers are everything.
1,780 total views, 8 views today