First let me tell you what I believe:
… that wellness starts from the inside of you!
… that you can be whatever you truly want to be!
… that you can make little changes, one step at a time, towards better health!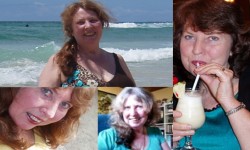 I'm Marilyn Williams, and as a passionate nutrition and weight loss consultant, also dealing in therapeutic nutrition, I write for men and women looking for alternatives to the "norm", which is another way of saying: an energy-deficient lifestyle and sickness around each corner.
Together, I believe we can reclaim your "bounce out of bed in the morning" energy!
I'm a "huggy" kind of person, and if you're tired and absolutely fed-up with settling for less, I'd like to wrap my arms around you and give you an enormous hug… and tell you "I understand!".
Let's take this, one step at a time, and help you achieve that better you.   Therefore, just as I've gone before you, let me share my experiences and take you by the hand as you work your way through the maze to better health.
I would say that my health has been pretty good… apart from:
chronic bed-wetting all my childhood reaching far into my teen years;
serious period pain that had me rolling on the floor (to the disgust of my fellow workers);
7 miscarriages – every single one of them with a different set of symptoms and circumstances;
pain that no-one could diagnose as my symptoms were just different from everyone else… which resulted in me having my gall-bladder removed;
acid reflux that burned my throat and…
tinnitus (ringing in the ears) with 3 different sounds that never stop.  It's there all the time.
Hmm, my health has been right up there hasn't it?  Not!
Outside of these "little" incidences, my health actually has been pretty good as I rarely suffer from colds and flues, or other sicknesses.
You see, I've been taking little steps to improve my lot and I must say, with great results.  I'd like to help you move from mediocrity to health, and from there to super health!  Come with me on the journey together.
For years I worked in a different profession:
For many years I was not a professional anything… not a doctor, naturopath or any other kind of health professional.  Unfortunately!  You see, if I could have my life over again I definitely would have become a professional in natural health much earlier in life.  It was in my heart "way back then" however, I allowed others to direct the path I should walk.  Instead of taking it firmly in my own hands and moving in the direction I believed was right for me, I let others have the say.  Stupid really!
Somehow I ended up in office work which was not where I really wanted to be.  It included:
General office work
Medical Assessor in a large Health Benefits corporation
Personal Assistant to the Senior Manager of a large accountancy firm
Network marketing… all before I became involved in running an
International training program together with a partner which I loved.  Unfortunately though, I had to leave it behind as I couldn't continue for ethical reasons beyond my control.
It devastated me… but out of something bad, something good… as a friend of mine always says!
Another friend suggested to me that I should do  'something I loved'.  For days I considered what that could be.  There were many things I loved to do.  Suddenly, one day I was sitting down on a seat beside our beautiful dam and I felt the Lord ask me… "What do you love to do?"
I said… "Well actually, I love to devour books about nutrition and anything health related"
The voice was quiet!  Hmm…
So I came back up to the house and immediately began searching online for courses related to nutrition.
So this is what I am now:
I studied hard and put a lot of effort into my studies:
Human Nutrition
Certificate in Human Nutrition
Advanced Certificate in Nutritional Conselling including:

Nutrition for Weight Loss
Weight Loss Consultant course
Nutrition for Disease Management course
I followed these studies on with:
Naturopathic Nutrition (This doesn't make me a naturopath, but the learning was excellent and right inline with my belief!)
Hand Reflexology
Reflexology
Advanced Reflexology (Still being completed at the time of writing)
I have still to do:
Gut-Brain Connection Diploma
So as you can see, I've been busy for quite some time.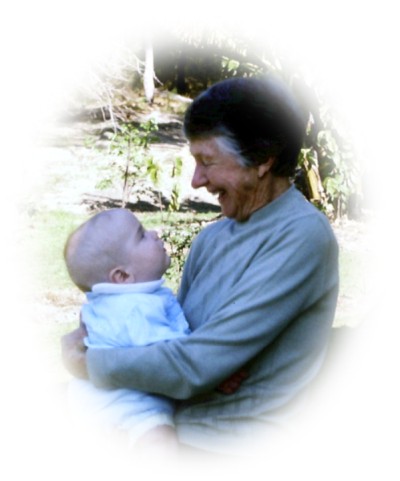 Other details about Marilyn Williams: (in a nutshell)
I'm happily married.
After 7 miscarriages my husband and I finally adopted a little baby boy who is now 30 years old.  The best thing we've ever done!
We lived on the Central Coast, New South Wales, Australia (near where I grew up) for most of our married life but have now…
Moved to the island state of Tasmania where my husband originally came from.
asdf
Other interests include:
Working with children in clubs, schools and churches
Helping an Egyptian surgeon and his family immigrate to Australia, including working with him to improve his English
Homeschooling my son for several of his school years
Taking vacations to exotic parts of the world, including Egypt, Dubai, New Zealand, India and the South Seas Islands
Developing our new property in Tasmania, "Spring Waters" and transforming it to a wonderful parkland like estate.
Taking almost weekly trips to surrounding places in Tasmania and enjoying the lifestyle it provides
I'm sure there's heaps more… but you get the picture!
Name: Marilyn Williams
Place of Residence: 72 Wenvoe Street, Tasmania
Skype: selmartre
Email: marilyn (at) marilynjwilliams.com
FaceBook: https://www.facebook.com/marilyn.williams.14473
Google+: google.com/+MarilynWilliams4energy
YouTube: https://www.youtube.com/channel/UCfuNU5-bULvSPEgt4nrCmeQ
I hope The Marilyn Williams' Story gives you a little idea of who I am and what I stand for.  Please feel free to connect with me and leave a comment down below.  Let's do this!
Warm regards,