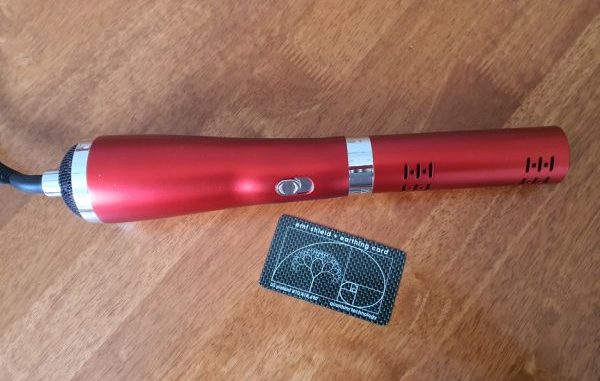 In this new Tesla Technologies review, I'm really excited to discuss just two, of which I am most fortunate to be using.
With Medbeds pending…
We've all heard of the medbeds, and have been patiently, or impatiently, waiting for their release to us all. All along, the information concerning their release has been… "when we receive the Green Light!"
As we know, these medbeds are currently being used on the military people involved in the rescuing of the children from the underground. What these people saw was more than most of us could comprehend.
But most importantly, they are being used on the children themselves. No, we have no information concerning that. The little bit that does come filtering through needs to be viewed with the greatest care, and maybe not at all… because once you see, you cannot forget what you've seen. It's not pretty.
Back to these Tesla technologies…
While countless thousands, or maybe even millions, are awaiting the medbed technology, I believe it's more than worthwhile that we talk about what is around that you can use right now.
We have always been told that medbeds would be free for all. Watch out for some medbeds that are charging you just to make an appointment. Maybe they're for real, I don't know, but be careful parting with your money because potentially there are scams around.
Be patient, if you can, and wait for the real thing.
Meanwhile, what else can you do?
I consider myself most fortunate to have two of these healing technologies that I use on a daily basis.
Two Tesla Technologies:
Terahertz Wand
EMF Shield + Earthing Card
Terahertz Wand
Just before last Christmas I was looking into these Wands. With the busyness of Christmas approaching, I didn't get into it too much, but what I did read and see was incredibly interesting to say the least.
Meanwhile, this year took off at a great rate and I didn't get around to researching it any further.
But one of my friends did. To say the least… he was blown away!
He bought one and began using it, and was so convinced about it he made the suggestion I write a post concerning them. At the time, I didn't feel quite up to writing what I knew so little about. I hesitated as I told him I'd rather have some personal experience on it before I wrote a post.
Well, quick as a flash, he purchased one for me to give me 'personal experience'! That's what I call a good friend!
So now I have the Tesla Technologies Terahertz Wand in my hand. * This is the one he purchased for me. If you click on that page and scroll right down, there is quite a lot of information there regarding it.
* The link above is not an affiliate link and I do not make anything out of them.
There are a number of them so how do I know which one to purchase?
It's a good question. My friend did quite a bit of research and he believes they are all produced by the same manufacturer.
Some are stronger than others, so does it make a difference? He believes you may only have to use it for longer for the same result. Personally, I cannot say.
Four Tesla Technologies in one Wand
The Terahertz Wand (also known as Terahertz Therapy Device) includes a Medbed type frequency. In fact, it includes four difference energy technologies within the one device:
Terahertz Technology

Eliminates bad cells such as those that have mutated or other free radical cells.
Activates healthy and dormant cells by resonating with them.

Quantum Scaler Technology

Energizes cells
Balances all our body systems and
Strengthens the body (This is done through Scaler energy which penetrates deep into vital organs.)

Optical Quartz Technology

It strengthens the auric fields within the body by amplifying the overall energy of the device which gives a more powerful result. In actual fact, it mimics 1/40th of the sun's UV energy!)

FAR Infrared Technology (They have also added in FAR infrared which assists with:

Blood pressure lowering
Circulation improvement
Detoxification
Diabetes – lowered side effects
Immune system boost
Muscle tension reduction
Pain relief
Relaxation
Skin purification
Weight loss
So with all that going for it, surely it must do some good!
The second technology I wish to discuss is:
EMF Shield + Earthing Card
I already had this Card from Nature's Frequencies and for sure, I know I wouldn't want to be without it! The main reason I purchased the Card was to receive protection from EMF's. (Electro Magnetic Field)
Let's have a look at what is written on the company website:
The emf shield + earthing card is a revolutionary, carbon-fiber effective & easy to use, earthing technology that works naturally to assist with improving your overall health & well-being.

The emf shield + earthing card is formulated with earth-grounding-frequencies to balance, harmonize and restore the body's energy to bring the mind and body into balance, while also providing EMF protection. The card is designed to enhance strength, endurance, balance, energy, vitality and sleep, while also providing relief from stress, worry, tension, discomfort, weakness and fatigue.

The card is also designed to harmonize and enhance food, water, skincare, health supplements and more.

Nature's Frequencies
As you can see, one little card roughly the size of a credit card you keep on your body, certainly has multiple benefits. The main benefits are:
EMF protection

I understand that it causes the body to be able to reject the EMF's rather than the card being a barrier to them.

Earthing

Something I guess we all know we should do, but hmm… so often doesn't get done, does it?
I did do a post on this one of Tesla technologies before:
Proof of energy within the EMF Shield + Earthing Card's energy
I know there is definitely energy in the Card, and one way I tell is through where I place it at night. To begin with I was placing it under my pillow. One night I decided to find out if it was still there or not through using Kinesiology. Using my Kinesiology finger test (an easy one to use in the middle of the night) it appeared to be missing. When I searched for it I found it was still there!
Hmm… I thought, that's interesting!
So I took it from under my pillow and placed it against my body. Immediately, when I did the test again, the difference was obvious. The test came out strong.
To explain my testing methods
Does the Terahertz Wand hold the same energy as the Card?
One of the first things I did once my Terahertz Wand was delivered to my door, was to use the above testing to see if it contained the same frequency as the Card.
Oh yes! I was excited to see that it responded very well. That was encouraging for me.
So as you can see, they both do some things quite similar, just using a different technique. I'm thrilled I have them both.
So many have written to me about their dire need for Medbeds. How long will they be? How do I get myself onto the list? Etc. Etc.
What I am saying is that I recommend both of these while you are waiting for the Medbed. Do your own research and decide which one sounds interesting to you and make the purchase. You could never go wrong in owning both of them as the EMF protection, particularly against any 5G is so important.
Tomorrow I will post about some the benefits, together with my own experiences with Tesla technologies! Keep watching! 🙂