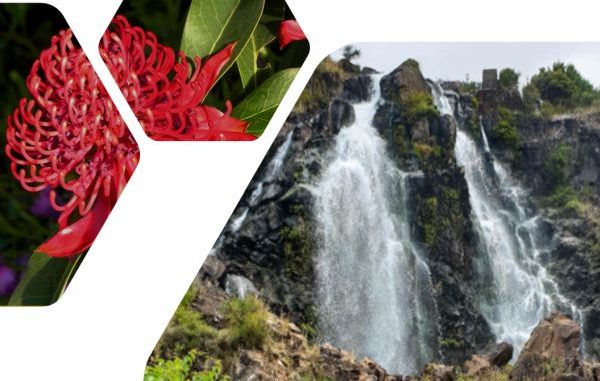 The motto of the story is to be prepared! Our trip to Waratah Tasmania certainly taught us a lesson or two!
You see, we made a snap decision to go overnight camping! We hadn't been camping for many a long year. Why? Because my husband always refused! Motels for him, he said.
But I loved camping and talked longingly of doing it again.
It turned out that my son had a fairly decent tent. A 4-person in the back section, a 2-person in the front section, with an added awning, packed away in the shed.
One day, not quite sure why, Selwyn changed his mind. He said he would be willing to go if we took that tent. Yay!
So off we went. Living in Tasmania, we were drawn to Waratah, so headed that way.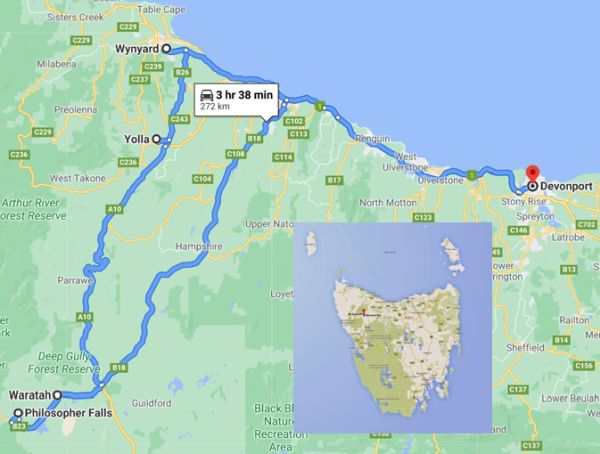 This very small town is home for somewhere between 200-300 people. The township itself is situated not that far from cliffs over which flows the Waratah Falls after leaving the Waratah Lake.
Historically important tin mining town
Waratah Falls Tasmania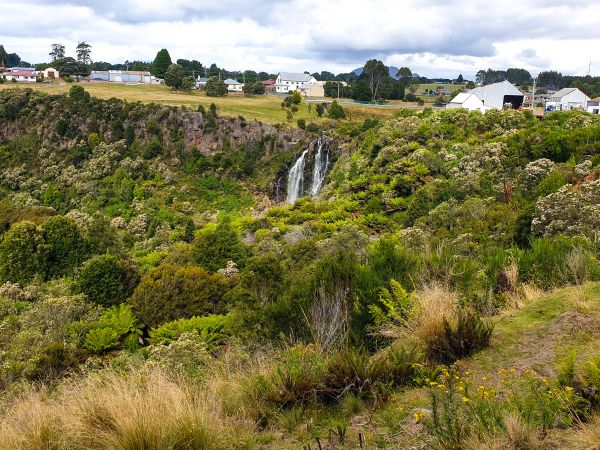 This great source of water proved to be invaluable to them when working the tin mine. Lots of relics still hanging around.
If you were there in the rain it would put on a really good show. They receive about 2 metres of rainfall per year!
Mt Bischoff Tin Mine
Followed a walking track to see the tin mine, the colours were stunning.
I felt like we could simply pick up a nugget and take home our fortune!
Back at our camp
By the time we had completed the waterfall walk and the mine walk, it was time to go home and prepare our dinner. Fun to do and yummy to eat after all our exercise.
Finally time to have a shower and off to bed.
This is where we really missed it! There was a cold snap passing through. The temperature fell to 2 degrees overnight, and I can tell you, in our rush to get away, we were ill prepared.
It's February and still summertime… but we both shivered all night long!
Finally I heard a rooster crowing and decided enough was enough! Got up and headed for a nice warm shower.
After breakfast, we packed up all our gear but left the tent to drip itself dry. After the frost it was a beautiful sunny day so it wouldn't have taken too long.
Meanwhile, we wanted to go see another sight…
Philosopher Falls
About 10k further down the road were the Philosopher Falls. What a beautiful entrance!
The trek in was 1.5k ever sloping downwards. So that's 3k return.
So much to see and appreciate. Around each corner was a new delight!
We had been on a downhill grade the entire way… now this! 220 steps in all.
We had no idea of how much further the falls fell down before they reached the valley floor.
Now to make our way back!
Now it was time to make our way back… up, up, up! Most of it was pretty good, especially once you managed all those steps, with a few stops for a breather!
Overall, I fully recommend Waratah Tasmania as a wonderful place to visit. I loved that natural sights such as the waterfalls and lake, seeing the tin mine and all the other history around the township really rounded it off well. 10 out of 10 for the two days we spent there… 1 out of 10 for the night we spent. 🙁 The showers were good!