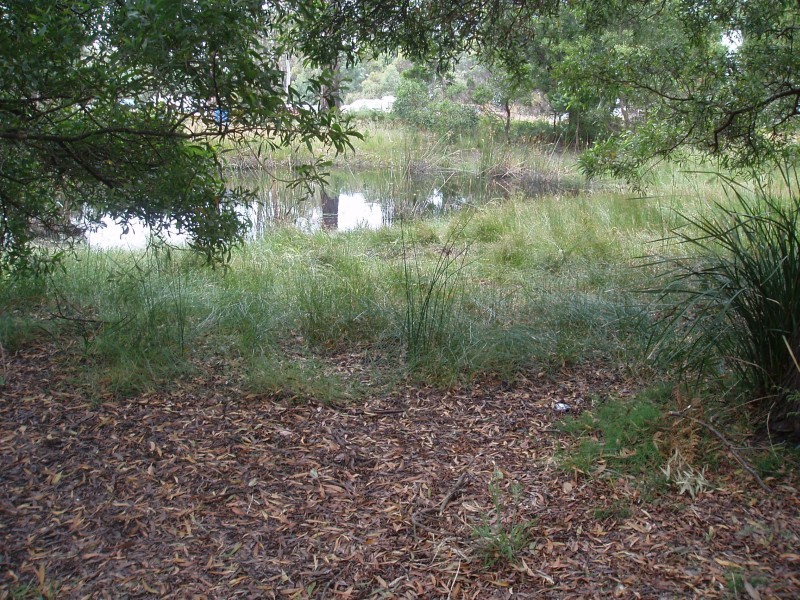 Mt Direction, Tasmania
2014
Our home had been sold in New South Wales and our plan was to purchase a property in Tasmania.  As we were in the plane flying down to have a look around, Selwyn leaned over to me and said "Wouldn't it be funny if we found houses for sale in Tasmania just by driving around?"
Well I think he had just experienced a word of knowledge… but we didn't know that yet!
We showed the first real estate woman we approached a list of the places we had found on the Internet.  She quickly told us that she would be able to show us all those homes even though they were from all different real estate agents.  Great, we thought… how easy is that?
An appointment was made for the day where she would commit her whole day to showing us around.  She had lots of calls to make, so we left her to it.
The next day, we decided to take a trip around and view the homes/properties so we had some sort of pre-warning of what to expect.  So off we went.  I think we went past about 10 or so houses/properties.  When we came to the last one, Selwyn said to me… let's drive on down around this corner and see where this road goes to.
So we continued, down around the corner and along a bit.  There, right in front of us, was a large "For Sale" sign.  Not a real estate sign… a private sign!  We stopped and as we couldn't actually see the house from the road, Selwyn got out and went down the driveway.  He was gone for a little while as I sat in the car waiting.
Next thing he came back and called to me… "Come".
This below is what we saw.  The current owners didn't currently live in the house so it was fairly overgrown as you will see… but… we looked beyond that.  What would a little tender loving care do to this place?  Selwyn and I have eyes that can see past the actual into what it could be.
The pictures were taken on our next visit after making an appointment to meet the owners there.
Our stipulation, if we purchased, was that all junk had to be removed completely from the property and all the land had to be nicely mowed.  We were happy when we finally arrrived to find that everything we had asked for had been done.
This whole property now looks like a parkland… but that's for another post!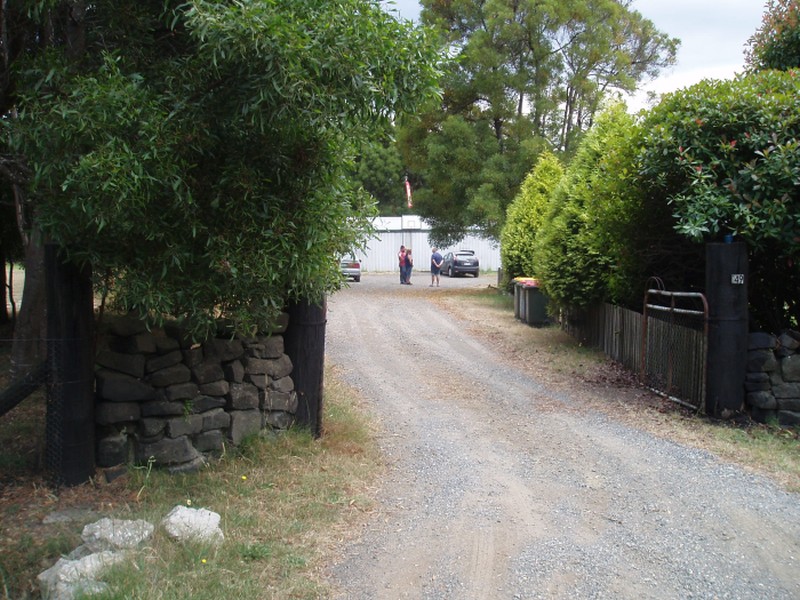 The entry to the property looking towards the large shed.  You can see Selwyn with his hands behind his back having discussions with the then owners.
Looking along the front to the right.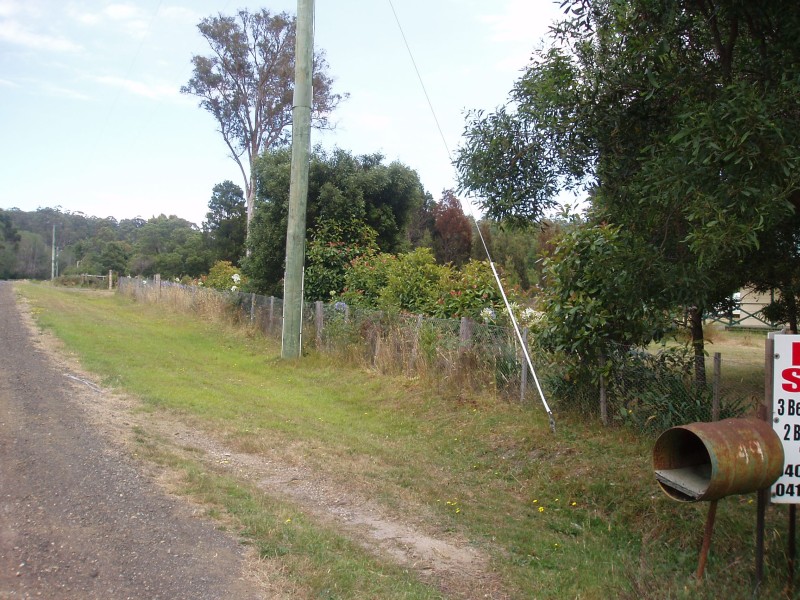 Looking along the front to the left.  Don't you love the old letterbox!!!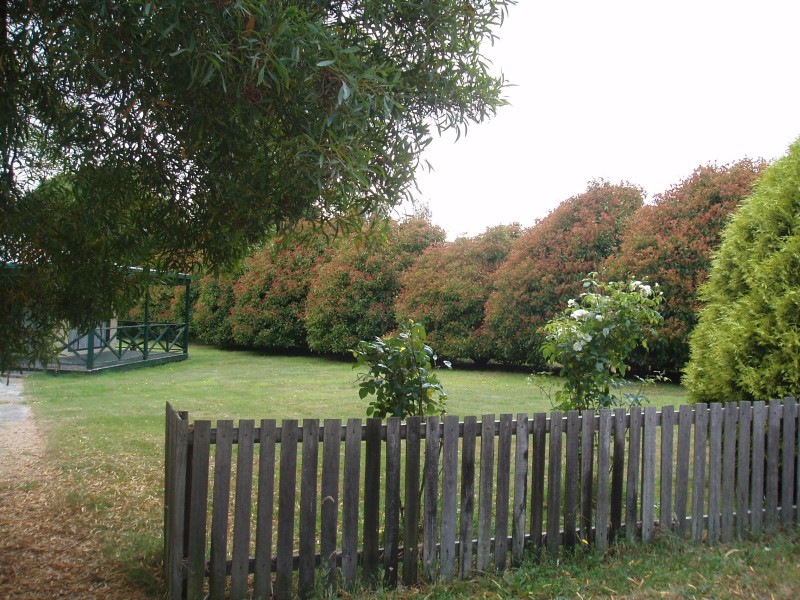 Taken as you walk half way down the driveway – looking to the right.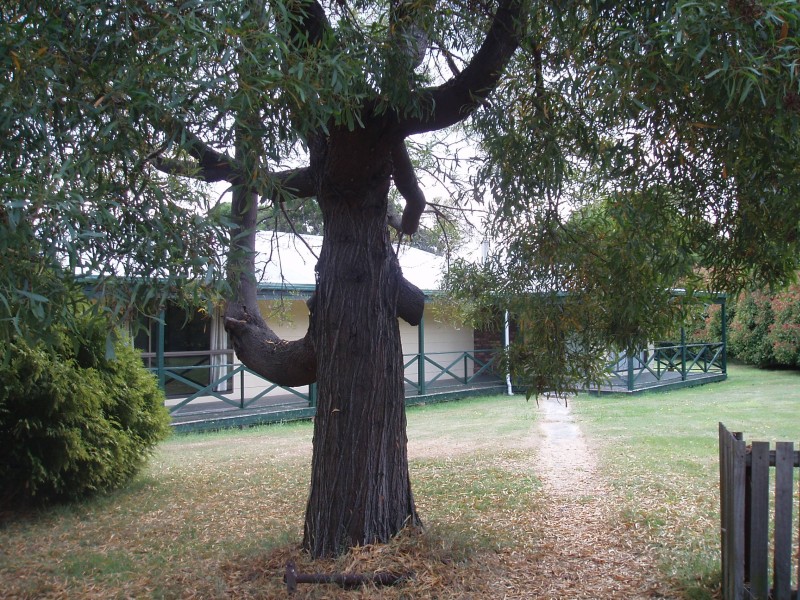 From the same angle, looking towards the homestead.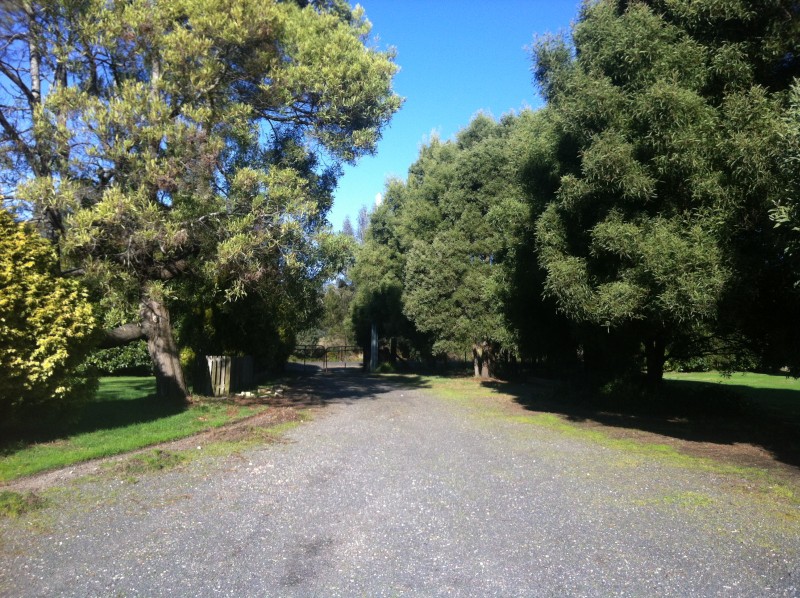 Looking back up the driveway to our front gate.  I love the mature Blackwood trees lining the driveway.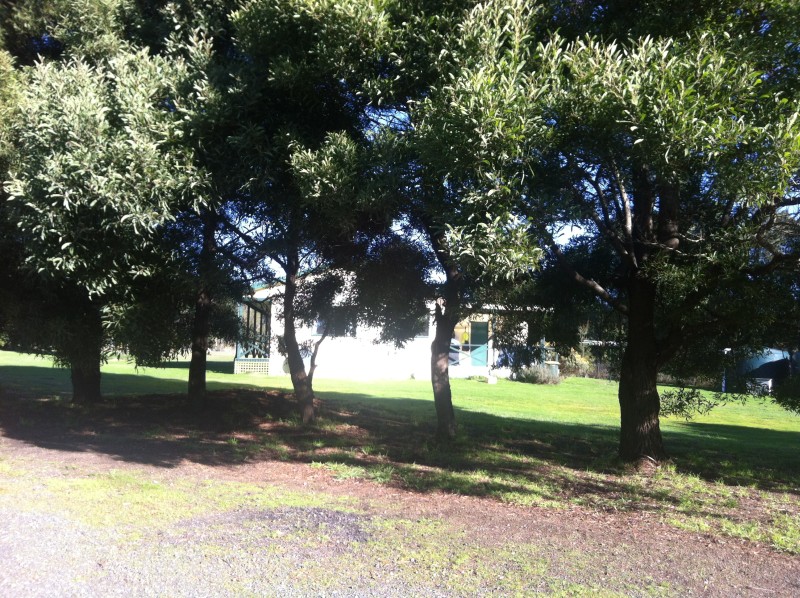 Looking through those same trees to what would become Trent's house.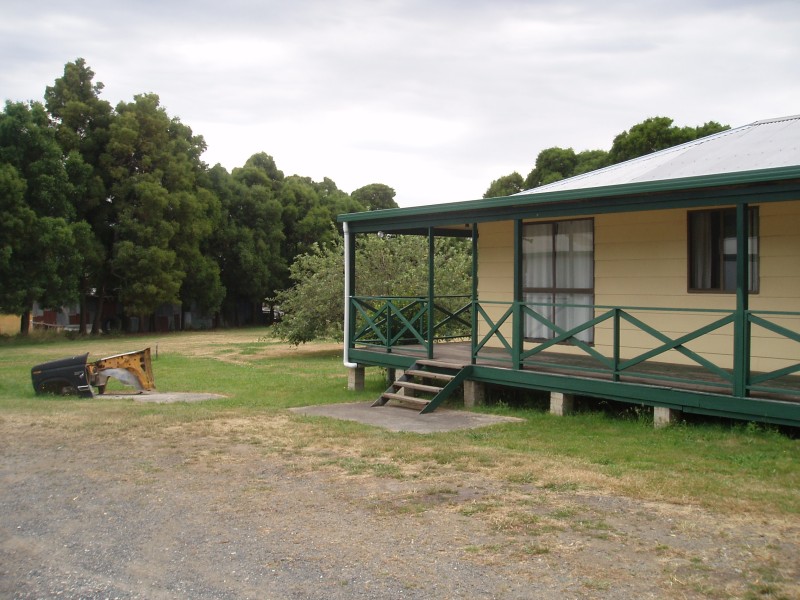 The side of the homestead near the big shed.  It has been built with traditional material to suit a ranch style home.  I'm a little surprised with myself that I wasn't worried because it's not brick.  Somehow the styling feels right.
We find the colour old-fashioned but you won't know the place when we're finished with it. The whole place has a wonderful homely feeling which many people have remarked on.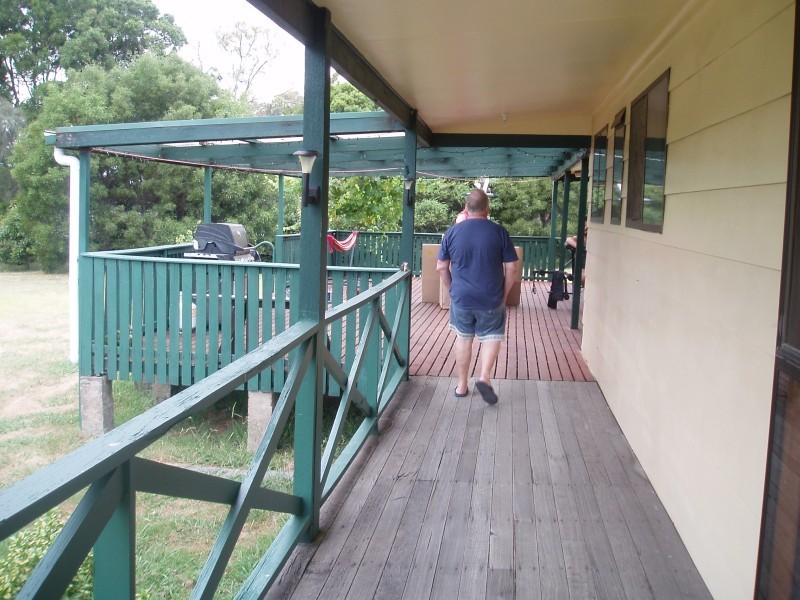 Here's Selwyn walking along the verandah, which surrounds the whole house, towards a very large back deck.
We have found that we love this area as it faces the north and is as warm as toast – even in the winter.
There is a large apple tree at the back… yummy apples in the season.
It was mid summer when we viewed this property and the lawns had browned off.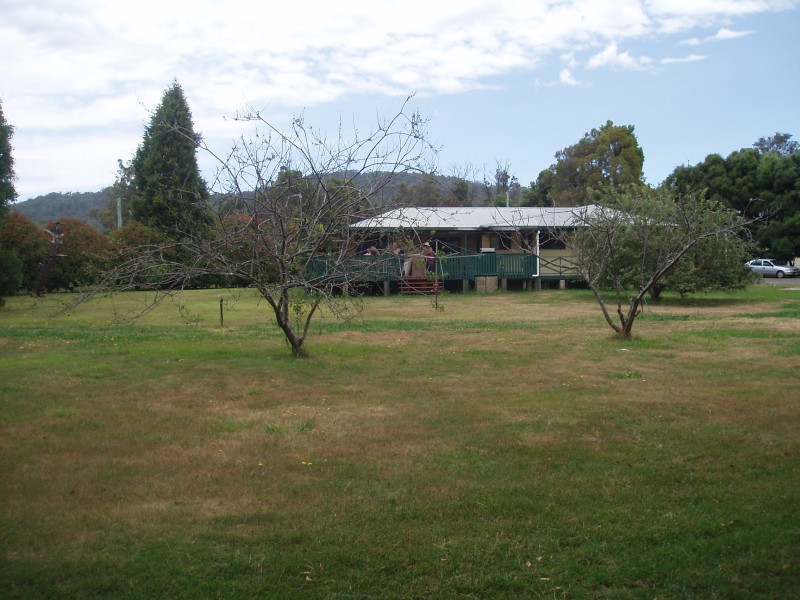 Further down the property looking back at Mt Direction in the background.  A couple of old plum trees in need of some care.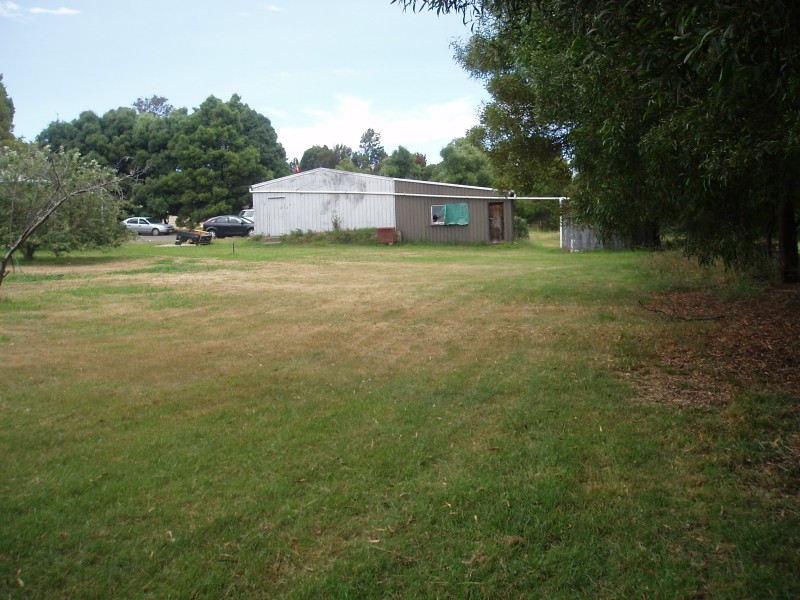 Looking across the yard to the shed.  Through the trees on the other side you can just see Trent's house beyond the cars.
There is an overgrown rockery beside the shed but we discovered it to have two ant nests… bull-ants and jack-jumpers. Nothing will be done there until we work out how to rid ourselves of these bitey creatures.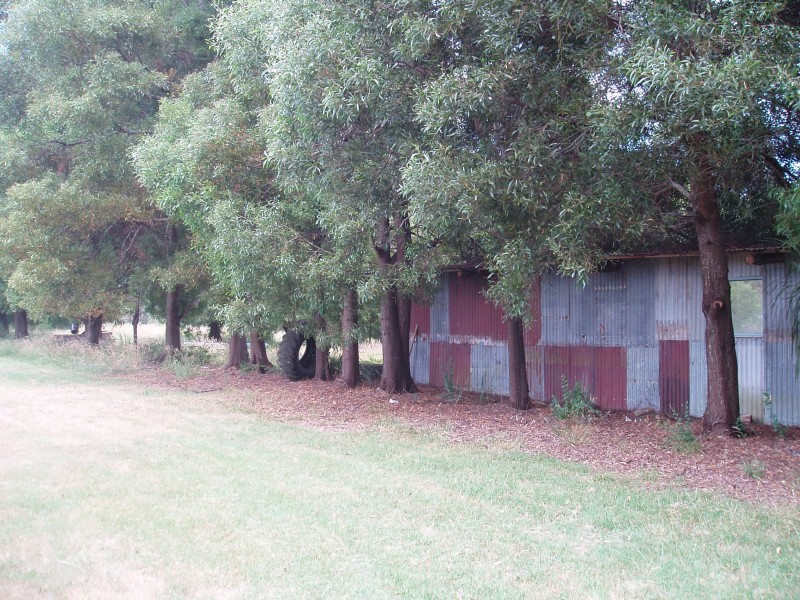 Turning around and taking the row of Blackwood trees that divide the front area from the back.
We've had mixed feelings about the old shed… it's very rustic and does have loads of character… but I think it will eventually come down.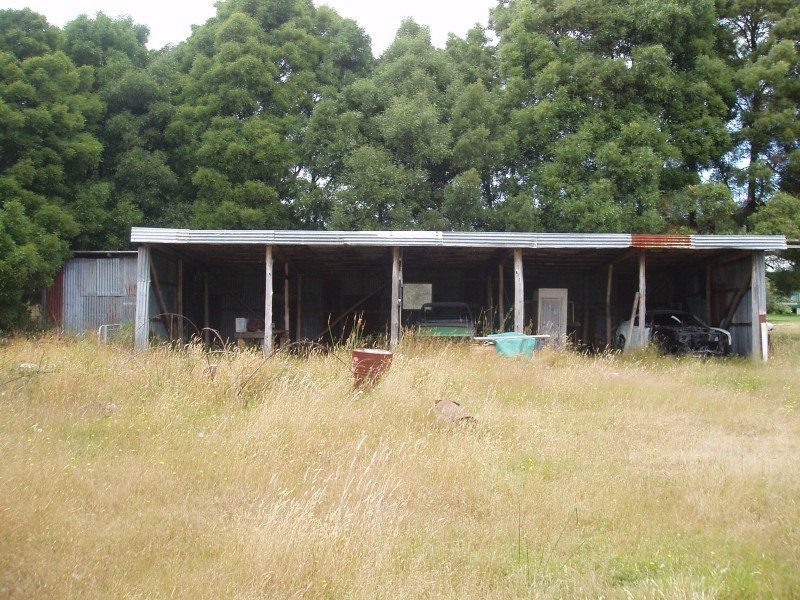 Unfortunately the grass was all overgrown and uncared for.  Had to look passed that to what we could see in our mind's eye.  Here you can see the old shed and how it's divided into 5 bays.  As you can see all they used it for was to store junk. Unfortunately it has no guttering which means water runs through it in the wet.  We decided to use it to house the ducks at the moment.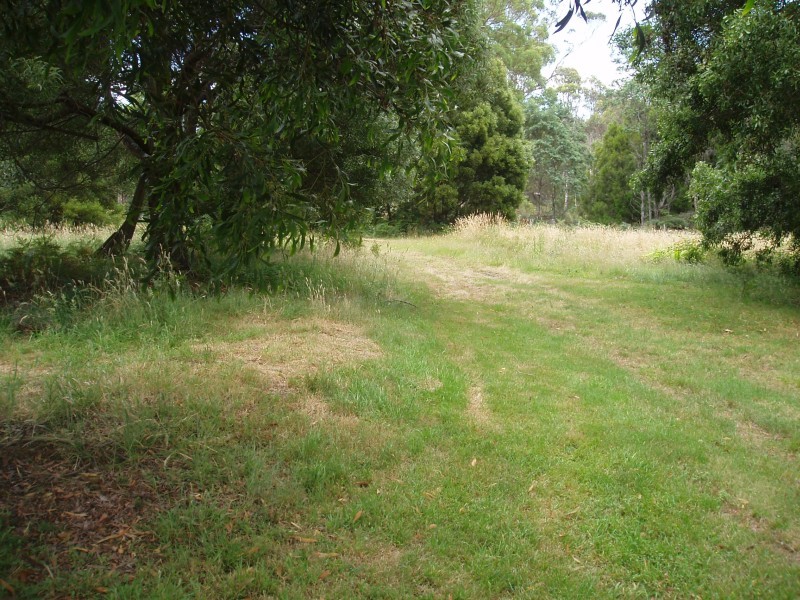 I love this back area with all the lovely trees.  Sparks my imagination.  You won't recognise this when you see what we've done!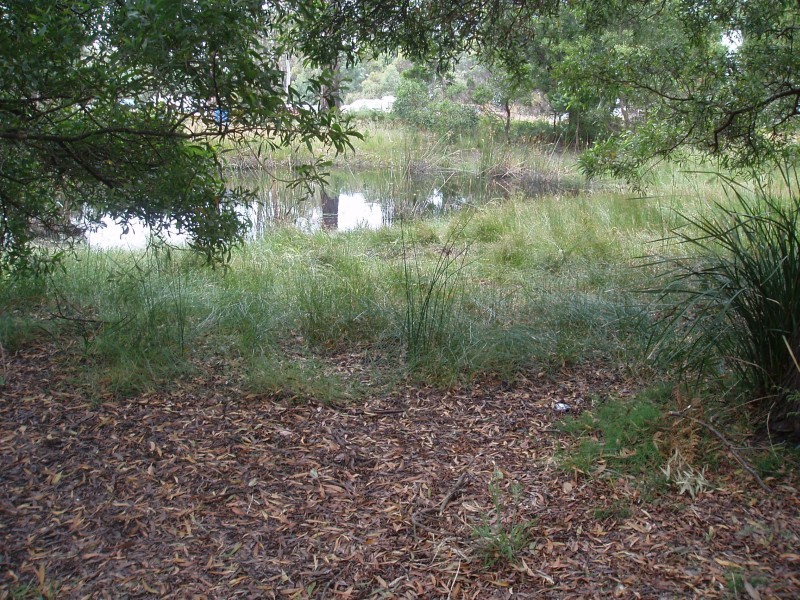 Down near the dam… and I was very careful walking around here… looked snakey to me.
It was so overgrown you could only see about 1/2 the water.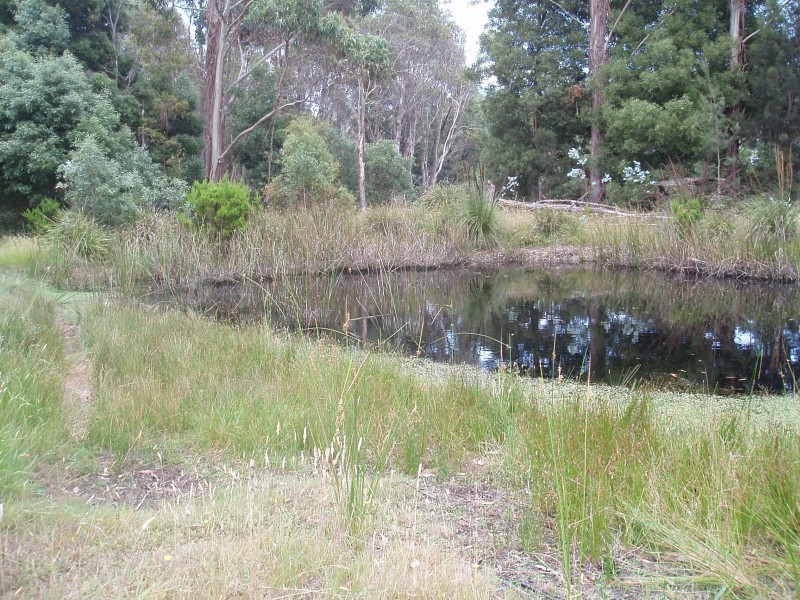 This is another angle… the water is dark but once again my imagination was stirred.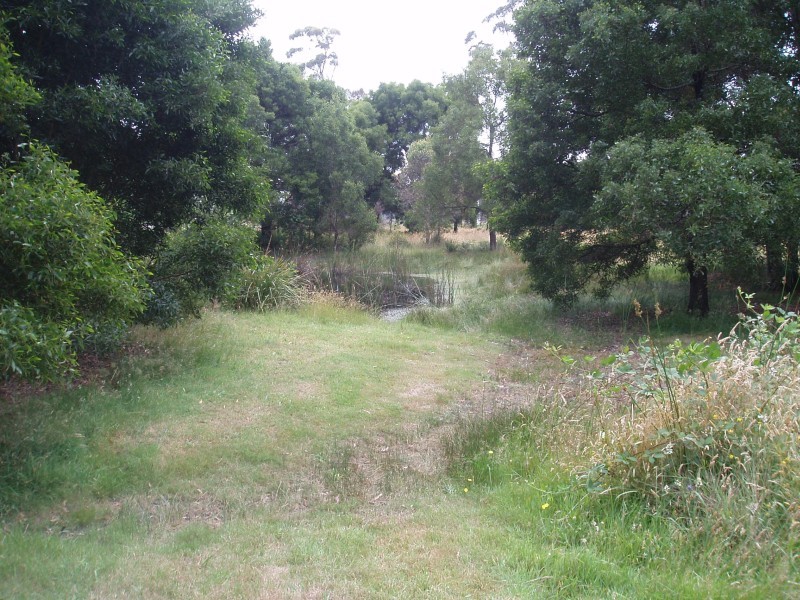 Walking back up what would become Trent's side of the property and looking back to the dam.
What you are seeing is the actual spillover.  I couldn't work out how it worked… but I've since learned!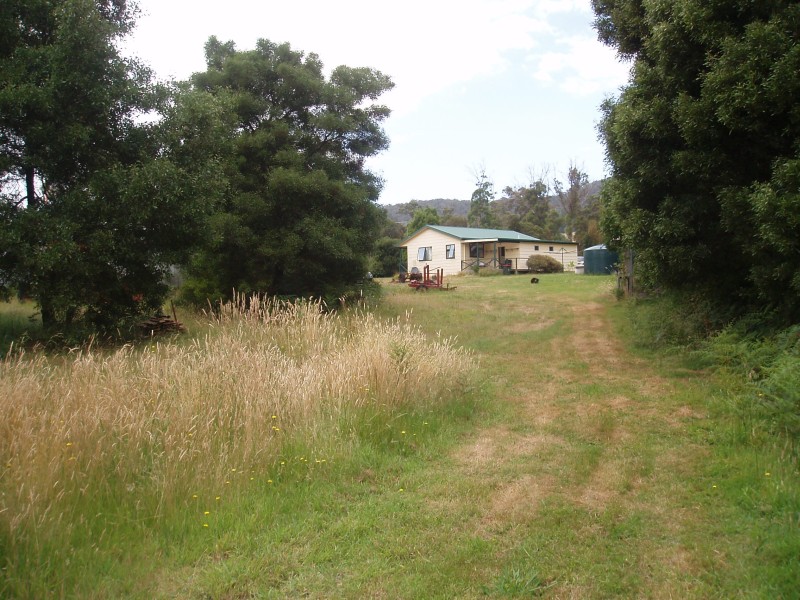 Turning around and looking up towards our second house (which would become Trent's).  It's really cute and quite modern inside.  A lovely 2 bedroom, lounge, kitchen, bathroom, laundry, garage… a deck out the back and a verandah out the front!  He loves it.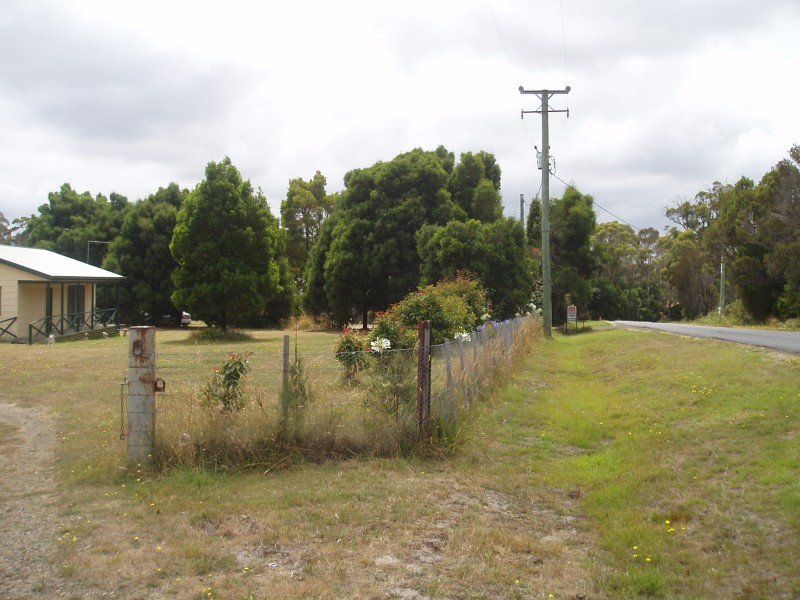 This is the front of Trent's house.  It has it's own entrance.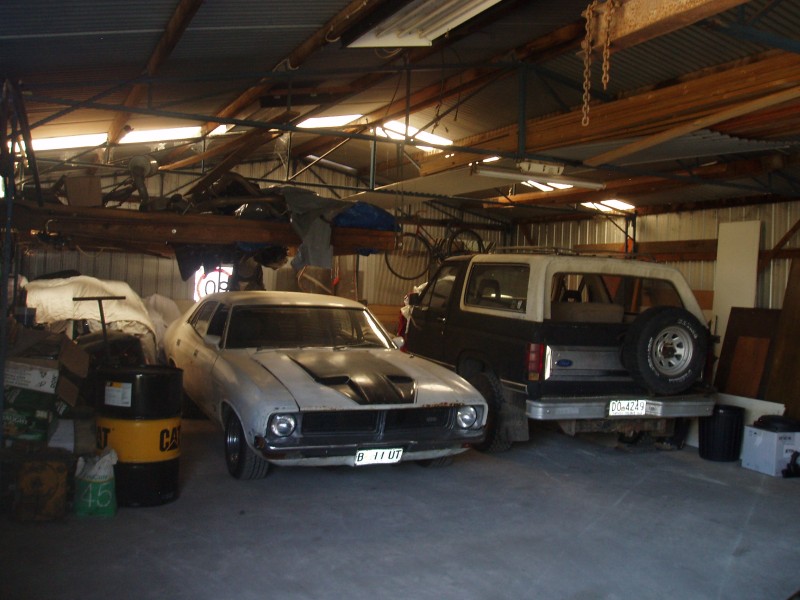 This photo represents about 1/3rd of the shed.  They had all sorts of interesting gear in there… all gone thankfully, when we arrived to take over the place.
Many a man comments on this shed and dreams of what he would use it for if it was on his property.
I'm going to be showing you more photos of what we have done but we've got a lot of plans yet…  We've now been living in the property for 14 months at the time of writing this post.  We felt we had a good base to work on improvements and intend having a lot of fun doing so. 🙂
I would encourage anyone who's thinking about a move to Tasmania from the mainland, to think seriously about it.  If you only want a house on a block, the money we spent on this property would have bought us a really nice home.   But to us, we are thinking of what we'll have when we've done up our house and improved the land.  It's like a dream come true… or as my son says "It's so surreal"!
A property sale in Tasmania, or even houses for sale in Tasmania, offer such great value, while living here we are in the midst of some of the best produce in the world.  That's gotta be good!
Warm regards,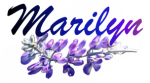 Marilyn Williams