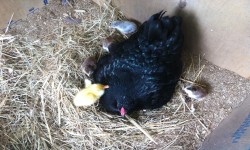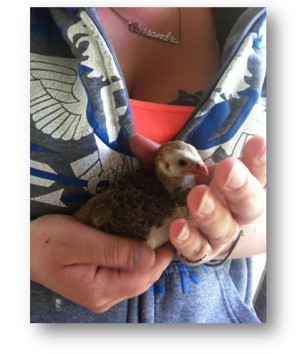 How to raise Guinea fowl keets is necessary as it's a bit different from raising chickens.  OK, so who knows what a keet is?  Ever heard of Guinea Fowl?  Yes? No?
Let me take you on a fascinating journey into the world of the unknown (at least to quite a few of you) and let me share with you interesting and pertinent information concerning these unusual birds.
Keets are Guinea Fowl young… like duck with ducklings; hens with chickens!  They are delightful little creatures and as they grow they provide you with endless entertainment.
I'd love to share with you my journey into a new realm, one I have enjoyed each step of the way!
Further info:

How to Raise Guinea Fowl Keets (up to 8 weeks old) – this page!
Care for Guinea Fowl Facts – Part 2 (facts and features)
Care for Guinea Fowl Facts – Part 3 (facts and stories) – coming
My Story
As a friend of ours (Alan) knew I wanted to raise some Guinea Fowl, he appeared at our place one day holding a box of a dozen Guinea Fowl eggs, with the idea of placing them under one of my broody hens!  I'd been having a number of my chooks go broody on me, but unfortunately only the day before I had managed to take one off the brood.  Now what was I going to do?
Finding a suitable mum
He told me I had a window of roughly 10 days so I decided to wait and see what happened. Would you believe it that one of my chooks became broody in the 11th hour… just before the 10 day window had expired!  Yes!
As I had been using 3 of them as encouragement for my ducks to lay, I had 9 left, so I placed them under her (White Feather), and threw in a few duck eggs as well as they take the same time to hatch.  So I thought, why not?
I had moved her, eggs and all, to a more suitable spot in the enclosure where she was safe… and then she and I began to wait.
Hen in waiting – let's candle the eggs!
About a week into the sitting I decided to try my hand at 'candling the eggs' to see if there was any action taking place.  I took the eggs into a very dark place and with the use of a strong torch shining behind the eggs, I could see or not see, if there were any young developing.  But, I couldn't see anything so I then tried testing them using tepid water, but the results didn't tell me much.
Oh dear, I thought… there's nothing there.  I was so disappointed.  The reality is that I gave up expecting anything out of this brood.  It decided to leave White Feather to do her job though as she was very determined!  (Mind you, I've since learned you need to wait for at least 2 weeks before running the tests.  Well we live and learn, don't we?)
As you can see she's a fully black chook with only about 4 teeny white feathers on her head.  Can you see them?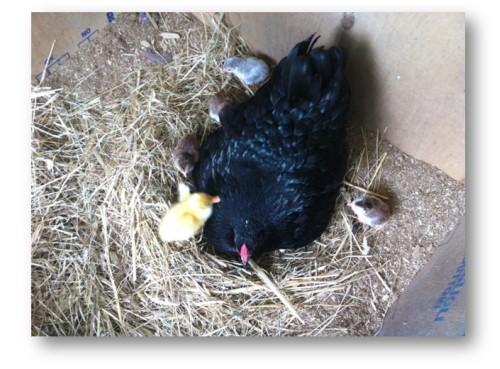 Confinement over…
My son Trent always lets the birds out of their enclosures each morning, and one morning he came rushing over to the homestead saying he could hear quite a bit of noise going on in the box.
Really?
I ran down there as fast as my legs would carry me, ducked into the enclosure and lifted the lid of the box.  Oh, if only I had taken my camera with me, because right there were 7 keets and 1 little duckling all staring up at me.  I couldn't believe my eyes!
When I called Alan & Sue to tell them the "good news", they were amazed at our success.  They reckoned that getting 7 our of 9 potentials was an extremely good ratio.  Yay!
It was quite funny really, as I felt like a mum who was just told to bring her baby home but had done nothing to prepare.  What to do?
Week 1
Anyway, I left them in that box for a few days until it became evident that they could get out, and who knows what could happen.  So off we went to purchase a little rabbit hutch, which after assembling, we placed it on some grass nearby our back deck.
It worked quite well.  Each day I'd move the cage and give them more water and feed, and provided them with nice fresh straw.  White Feather seemed to understand that the cage was keeping her babies from harm so there were no problems. The keets are so tiny at this stage.  You need to be very careful with water as they can drown.  I used only the shallow tray on this feeder, but even that I half filled with pebbles.  I changed their water a couple of times a day to keep it fresh as the duckling was always dirtying the water.
Heavy Losses
It's at this age that keets born "in the wild" with their natural mothers tend to experience heavy losses.
I've been told that guinea hens don't like to lay in the pens as they are wild birds at heart.
This means they will find somewhere out on the property… which potentially means they could come to harm.
What could harm Guinea Fowl Keets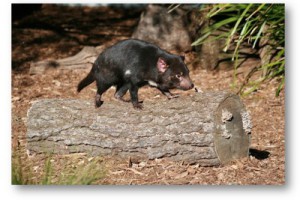 Here in  Tasmania our two main worries are Tasmanian Devils and Quolls – a wild cat.  Although we have never seen any evidence of their presence on our property, it doesn't mean they are not around.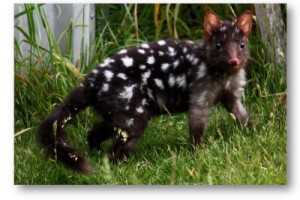 Some of the other birds seeing the babies for the very first time.  They were totally fascinated!
See how large the duckling was in comparison to the keets.  Right from the beginning she dabbled her beak in the dirt and then in the water. Just like a duck!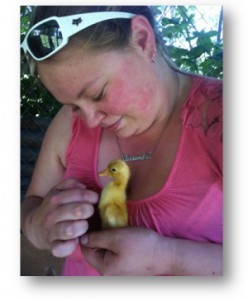 Well, the rabbit hutch had quite a short life span for these birds, as by the time the little keets were only 2 weeks old, they were fully feathered and flying!  It was really amazing.  Here they were flying around inside this little rabbit hutch… bonk into the wire sides, and all.
Meanwhile, the little duckling or "Little Duckie" as I called her, was covered in yellow down and not a white feather in site. Oh my goodness!  Time to rethink the plan.  What to do?
I went back over to the cage where they were hatched and thought about what I could do.  Trouble was, these large cages were originally dog kennels and they had quite large and very strong wire netting around them.  I knew if I put the keets in there they would simply fly out through the netting.  What to do?  What to do?
Ahh… I came up with an idea!  We had some white bird netting, you know the type you put over gardens or fruit trees to keep birds away.  So for the next two solid days, I worked away at surrounding one of the enclosures with this white netting.  A big job.
Week 2
You will see in this video how I covered the whole enclosure using the bird netting.  I've left it there until this day because I don't know when I may need it again.
Week 3
Hear that sound White Feather is making.  This was talking to her little ones and keeping them nearby.  That's a great thing of-course, but it also worked against me.  I would have loved to nurse them all and get them used to my touch but she wouldn't have any of that.  Just as soon as I tried to make contact she'd call them under her wings.  I did get to touch them but nowhere near enough unfortunately.
This tells me that if you wish to really tame your keets down, it would be better for them to be raised in an incubator.  That way you wouldn't have a fussy ol' hen calling them to her whenever you tried to touch them. Having said that, I think White Feather did a marvellous job.  It was her first time and she just "knew" what to do.  The wonder of nature.
Week 4
I was always very aware that they lived on a concrete floor.  I mean, back in the rabbit hutch they lived on the lawn and White Feather taught them to eat the grass and how to look for other inviting insects etc.  So each day I tried to supplement their diet with extra goodies.  I must say the peas were a roaring success!
Week 5
I'd also pick big handfuls of different grasses that were in seed, and tie them to the cage.  This way they could pull against them and therefore get little pieces, or seeds, they could swallow.  I did that for 6 weeks all up.
Week 6
Five weeks old and growing up!  I'm keeping them all still in the enclosure until they are a full 8 weeks old.  This is to make sure that when they are released they are strong enough, and big enough, to at least have a fair go at looking after themselves.
I can't be completely sure of the parents of "Little Duckie".  Now I know who the father is – that's Toby our big white drake, but there are two ducks which are identical, apart from a bit of colour on their beaks.  Never-the-less, I couldn't possibly know which one laid the egg. Since she's been out I've told her that she has the beak of her father, they are identical, but the voice of her mother!  As you would most probably know, drakes don't quack, but have quite a soft sound.  Meanwhile, the ducks can be very loud if they decide to be.
Week 7
See how I tied the grasses to the cage.  Actually, it's tied to a stick that's crossing the corner of the cage.
Week 8
The day has finally arrived!  Yay!
I went over later in the afternoon, maybe about 5pm and opened the door.  This is because it's not that long before they will start thinking of their bed.  I suppose they had about an hour and a half outside with mum.  None of the others caused them any trouble or harm, and when the sun set they all followed mum back into the enclosure.  I was so happy!
I took a few extra days to introduce them to the outside world, each day just adding another hour.  Then in the end I let them outside at the same time as all the other birds, and they simply followed mum wherever she went.
White Feather was more than ready to leave the enclosure a few weeks before.  She was drastically missing all her bugs and delights, but that would have caused mayhem if I'd let her out.  As you can see, they are a pretty good size now.
Since that day…
When the time came that White Feather decided it was time they started being more independent, the keets were really quite upset about it.  It didn't take White Feather very long to decide Little Duckie belonged with the other ducks, so she drove her off.
Not fun! 🙁
There was a time when Little Duckie was all by herself as she just wasn't ready to get too involved with the other ducks.
But now that mum was starting to drive off the keets, they turned to Little Duckie.  She became their mother for a couple of weeks.  Wherever she went, they would follow, as at this stage she had not ventured to the dam. Eventually they became more independent as they matured.
Now Little Duckie is equally as happy with the keets, chooks or ducks… and they all love her.  Her day is spent dividing her time fairly equally between the keets and chooks, and the ducks on the dam.
Do you have any questions?  Please leave them down below and I'll be happy to answer them within about 24 hours.  If you also have experience with keets, please leave a comment and tell us. I'm hoping that if you are considering, or thinking about how to raise guinea fowl keets, that when you read this article and view the videos you will be quite encouraged to do so.
Warm regards,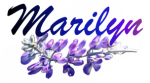 Marilyn Williams