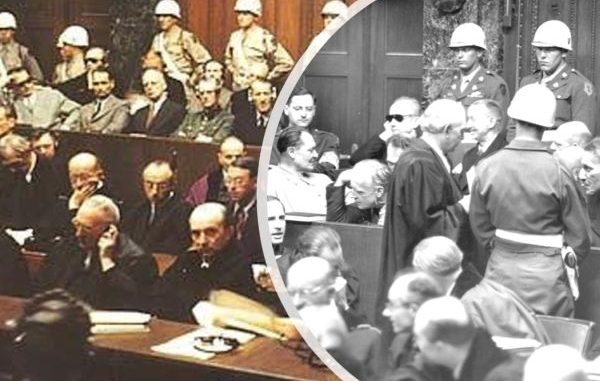 How many of you know and understand the Nuremberg Code or have any idea of how it relates to us?
As for me, it did ring some kind of bell, but I couldn't have told you anything concerning it. But now I know how important it is, I want to help others understand too.
People everywhere consider they 'have to' have the jab! It's like it's a law somewhere. Because of this, people are lining up and believing they are doing the right thing, not only for themselves, but for humanity.
When you ask certain people as to why they took the jab, they simply reply… "It's what you've got to do!"
Now, if they were aware of the Nuremberg Code that was put in place back in 1947, they wouldn't be in the position of thinking it's what they have to do.
When people truly consider each point of the Nuremberg Code, do they really believe that the right thing is happening for them?
Do they truly comprehend what's involved?
Also, do they fully realise that the C/o/v/i/d jab has not been certified? It's only experimental?
Why is it important to know the Nuremberg Code?
I would suggest that you to print off a copy of the Nuremberg Code and keep it in your purse or wallet. Take it wherever you go. Read it often so you can eventually talk about it knowledgeably. You could need it anytime. I know that not everyone is capable of committing it, or the principles involved, to memory,
It states quite clearly, you cannot legally force anyone to get a vaccine. And, if people do decide to have the jab, they should be aware of exactly what they are about to do.
Look what happened here:
British Airways Captains
It happened in England the other day where they forced all the captains on British Airways to have a vaccination. After they got through 80%, four of them died in the first week.

British Airways contacted the British Government and told them that they had lost four captains! They talked to their insurance company who told them they will not insure them if any of the captains, or first officers, took the vaccination!

So they said to the government… "You're going to have to insure us!"

The government just said… "Nah… we're not going to insure you!"!

Dr Charlie Ward
So now they are in an extremely awkward place… what will they do?
Everyone is hearing that having the j/a/b and flying do not make a good mix. Blood clots can form on any air travel, but considering the j/a/b is making it a whole lot worse, what on earth will they do?
Do we, the un/j/a/b/b/e/d, even want to fly on a plane where both the Captain and the Co-Pilot have taken the j/a/b? How would it be if both suffer and are no longer able to fly the plane?
I'm sorry, that is not a very nice thing, but hey, it's something we must all consider.
The Doctors' Trial
To gain information about the Doctors' Trial held after World War II, please click here. It was conducted by the International Military Tribunal.
We must make people aware of this. The Nuremberg Code is put there to stop crimes against humanity. Many of these doctor's were sentenced to death or life imprisonment.
The Nuremberg Code was written and now it's against the law for anyone to be forced into having the j/a/b, and if they agree to it, they must know and completely comprehend exactly what they are doing, and what they are receiving.
Anyone found involved in knowingly causing harm, or using a forceful manner, will have broken the law and face the death penalty. These doctor's had sworn an oath to 'do no harm" and had broken that oath.
Any government official or medical advisor who tells the people that the so-called 'vac/cine' is harmful, knowing full well that many are dying or suffering terribly, are at risk of facing exactly what the doctor's above faced. This is very serious business.
People are not being informed, both of the contents of the j/a/b, or that so many people are experienced adverse reactions. The Nuremberg Code is being broken all around the world.
Please share this information on so that people everywhere can become familiar with the Nuremberg Code and from that, stand up for their rights. Could be, their lives depend on it.