It was the year 2014
in the month of March and we were preparing for relocating to Tasmania.  It went like this… we had sold our home we had back in Gosford, New South Wales, Australia.  The sale went through very quickly as we had some pretty savvy real estate agents working on it.  We were encouraged to have an open house and on that day, within the period of just one hour, we had 64 couples go through the house!
We weren't there of-course, but we had snuck up the road a bit and were watching the proceedings.
After the viewing, about 6 couples all put offers in and the agent worked one against the other, so the sale price continued to rise until it was way beyond our best hopes.  A price was finally agreed upon and the house was sold.
My glory!!! We'd better make other plans, and be quick about it!
To Tassy we go!
Selwyn wanted to go back to Tasmania, the island state he was born in, and where quite a few of his family members still remain.  He wanted to "go home".  Hmmm… we had to decide what to do because as we only have one son, I didn't like the idea of leaving him.  I mean, it was just hard. 🙁  Anyway, good news… Trent decided he wanted to go to Tasmania too.
Trent had a girlfriend, Cassi, and between them they owned a horse.  Cassi couldn't bear to leave the horse, so what would she do?  It wasn't long before they had decided to ship the horse to Tasmania.  Oh boy!
The day of the 31st March arrived and after endless packing, the time had arrived for us to leave.  One final clean up to make sure everything was really nice for the couple coming in, together with a card of welcome and hoping they would be as happy there as we had been… and then into the cars and away.
We had 3 cars between us.  Most everything had been sent a couple of days before in a shipping container, but we still managed to pack the 3 cars with a heap of "stuff".
After calling in to see our friends in Sydney (John and Cathy) we drove to Goulburn the first night.  We spent 2 nights staying with Cassi's parents in Victoria before arriving at the dock in Melbourne to catch the ferry across the straight.
Arriving Mt Direction, Tasmania
The crossing went well.  It's got a bit of a name for being a rough journey but we slept through most of it anyway.  Before we knew it we were being called to get up and begin to disembark… we had arrived in Devonport, Tasmania.
The date was the 2nd April and it was very early in the morning… I mean, it was only just starting to get light.  Being so early in the day it was noticeably chillier.  Anyway, our little convoy of 3 cars journeyed down the highway to Launceston and then back up beside the river to Mt Direction.  We had arrived!  Our new life was just beginning.
After we arranged to get the keys we were like little kids running around everywhere.  There was so much to see and although Selwyn and I had been there twice before, neither of the others had seen any of it, apart from photos of-course.  It was hard to know where to go first as it was all just so exciting.
Our property contains 2 houses… the main homestead and another 2 bedroom cottage.  Selwyn and I would take the homestead and the kids claimed the cottage, one bedroom each.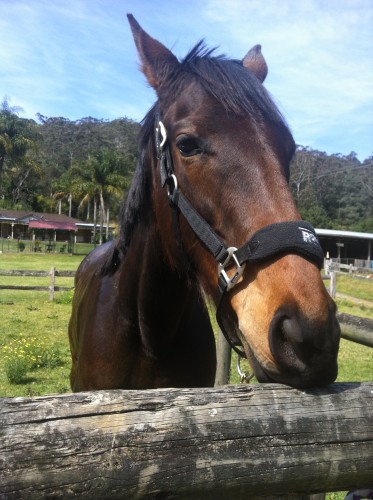 Later that same day the truck arrived with our furniture and goods so the big sort began.
The horse arrived about a week later, but before it arrived we had to prepare some fencing… so it was all go, go, go.
Thanks Horse!
You know, we would never have looked at a property of 3.5 acres if it wasn't for the fact that Trent and Cassi wanted to bring the horse.  Trouble is, we ran into trouble because we weren't prepared to give the horse as much room as she needed for feed… and, we really believe something happened on her journey down because the horse that arrived didn't have the same nature as the horse we all knew back in Gosford.  Finally a day came when I had to say the horse had to leave our property because she was freaking me out.
Anyway, it's most probably a good move because where she is being agisted, the fellow there is currently putting her through some excellent training to try and restore her back to her "good ol' self".
I've found that I absolutely love the property; the room; the two houses etc… so thank you Aggy because without you I'm sure we would never have come here, and without Selwyn wanting to come home we would never have found ourselves relocating to Tasmania.
Warm regards,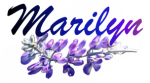 Marilyn Williams