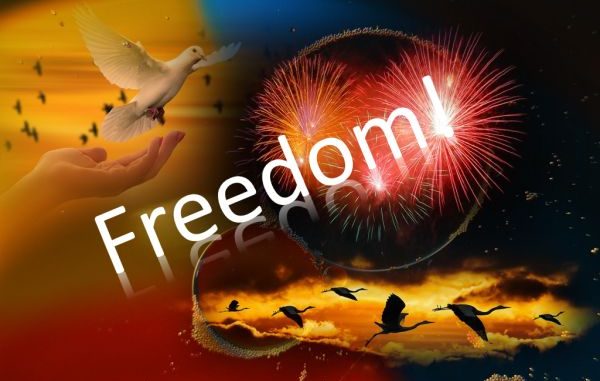 Jubilee is coming! This is something that none of us have ever experienced. Thanks to T/rump, the Alliance, and the White Hats… and all the good guys, it is now going to become a reality!
First – Emergency Broadcast System AND Ten Days of Darkness
Take any dates mentioned lightly. Dates can just be a distraction!
The following is what we can expect when the EBS takes place according to Judy Byington's research:
Sometime Sun. 4 April to Tues. 6 April (both past and gone) the Emergency Broadcast System would activate the new Starlink Communication System that would usher in Ten Days of Darkness.

Documentaries and information broadcasts on real and uncensored news would be played in three eight hour movie sessions per day (24 hours a day) on all TV networks worldwide.

Expect:

– The Biden Administration to go out,
– Trump to go in,
– A Stock Market crash,
– Planes and trains to be grounded,
– Internet to go down and
– Possible electricity outages.

A temporary Martial Law would be enforced worldwide as a switchover was made to the new Telsa Free Energy system and we experienced a NESARA/ GESARA Debt Forgiveness Jubilee.

Judy Byington compilation from online sources
We need the EBS to show directly what has been going on. It's for all the people who have not believed us until this point in time.
Now there will be the Jubilee!
How exciting it will be to see the JB administration removed. You do know, don't you, that we believe it is James Wood acting as B/i/den, wearing a mask? The bumbling and the fool-hardiness couldn't be anything else! The real Bye/den was removed and dealt with last year.
T/r/u/m/p stepped aside to allow them to complete the job, which couldn't be achieved while he was still in the White House. I'm sure we will understand more on this in the near future.
The Alliance have placed up to 120 more communication satellites in the sky so that the whole world will receive this news at the one time.
Yes, Jubilee is on it's way… a time for rejoicing… a time of joy and gladness. Debt forgiveness! Freedom from debt enslavement! Are you ready?