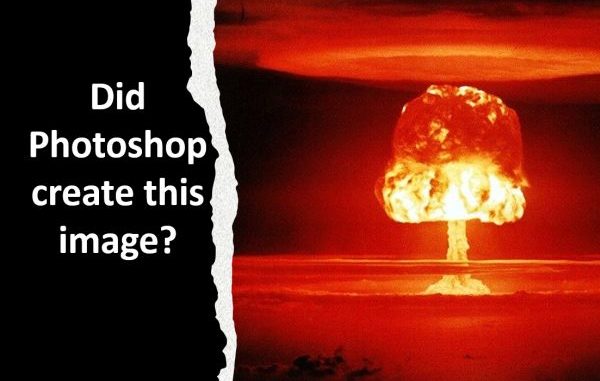 Imagine nuclear bombs – Nuke Cruise Missiles, positioned in all manner of places? In shipping containers in ports up and down the East and West Coasts of the United States… just sitting there waiting… waiting…
Makes you wonder… where else have they been planted?
We hear of such scary things!
But this good news came through today:
Right Now the White Hats were disarming thousands of Nuke Cruise Missiles that had been embedded throughout the US by the Chinese Communist Party.

Judy Byington
Thousands of shipping containers containing four Nuke Cruise Missiles each parked across the US which evidently the White Hats have taken care of.

Project Pelican
Wherever they were, the 'good guys' have dealt with them. Praise God! Nothing to fear in that department!
Uhm.. but were Nuke Cruise Missiles really planted in the first place?
Or was it just 'scare tactics' designed to scare the pants off us all and therefore ask questions?
It could be, but most never question, do they?
The 'nukes' contained in these containers could have been real, but there is doubt in my mind as to whether they were nuclear weapons.
I could be wrong. Maybe Michael Ogden is wrong too in his book 'A World of Lies, Collusion & Conspiracy', but hey, what if he's not?
Have you ever wondered as to whether it's even possible for a nuclear war? Is that what really happened in Japan?
He has lots of evidence!
Fear tactics – the Art of War
I was talking to Michael earlier today. He said 'What is curious is when one has a powerful weapon, it is better to keep it secret to surprise an enemy! Announcing nukes to the world turned them into a massive fearmongering campaign and this was their real purpose.
The media pushes them as if they are real so as to terrify people into reacting in some prescribed manner – send troops to stop the madman from nuking us, etc. Fear is the most effective weapon of all."
Michael has done a lot of research into this subject, and many others as well. From digging deep, it's becoming more obvious that we have been lied to over and over again.
We are living through the Art of War. Fear is used, and is being used to wake people up!
Much talk about the potential of nuclear war coming
We will face a nuclear threat, you might hear about bombs going off etc. It will sound like WW3.

Sat. 21 May WhipLash347, Utsava
Interesting isn't it. Re-read the above again. Words like 'threat'… 'might hear'… 'it will sound like'…
We must remember that although we will continually be hearing about all this coming, we have to realise that it's all designed to bring awareness to those who still do not comprehend.
If more people had begun to ask questions and think to themselves, 'that's not right!', we would have come out the other side of this mess long ago.
Unfortunately, that has not been the case for many caught up in the plandemic! That's the 'pandemic' that was planned to happen, and has been orchestrated through lies and propaganda.
People everywhere seem to be wearing masks in the stupidest of places. I saw a guy was riding his bike with a heavy load on the back of it. It certainly looked to be hard going for the man. Yet there he was, obediently covering his face, hiding from the boogeyman! No-one is saying he has to do it, no, not a single 'authority'. It's a wonder he didn't keel over on the spot through his lack of oxygen.
Fear! That's what it is. They have been conditioned to fear everything.
Prepare for the Scare Event!
We have been told that there is a Scare Event coming… an Emergency! We don't really know what it is, but, we have been told it is on the way.
There will be this Scare/Emergency Event that we have been waiting for so long. That is when they will shut the show down.

Sat. 21 May WhipLash347, Utsava
So what are we going to do? Quiver in our boots and hide under our beds?
No, we knew it was coming, didn't we?
Stand in faith believing that God's got this!
"We have been told that we are NOT to fear! We are NOT to buy into hoaxes or propaganda!
All is taken care of. These events are necessary for the last push."
(Sat. 21 May WhipLash347, Utsava)
'These events are necessary for the last push!' Hmm… once again, interesting!
Trust God – Trust the Plan
There will be many things brought forth which will have the potential to frighten us silly, but no, that's not going to be us, is it?
We're going to look at the bigger picture and trust that God has had to do all this to bring about the change He has in mind. Removing evil from the entire world doesn't just happen. The world-wide Military Alliance are following God's orders… trust them!
But did you read that above?…
Before this all comes to an end, the military must be involved… as in Martial Law/Military Law. The only way is the Military. Don't be afraid… welcome it… the end of it all is nigh!
Always remember that this is NOT the end of the world! This world 'ain't going anywhere! According to the scriptures, this IS the end of the world for the disgusting criminal cabal.
They're all going down. They will all receive their just desserts.
So whether it's Nuke Cruise Missiles or threats of nuclear war, or even the sound of war… God has this!