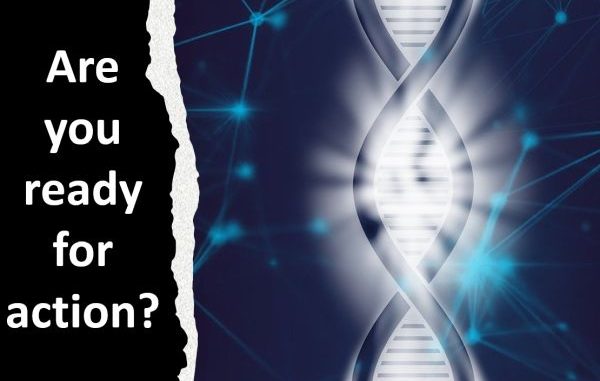 Med-Bed technology! When will it be ready? Is it coming soon?
I have people write to me almost everyday, wanting to know when the med-bed technology is going to be ready for use.
I don't blame them. Many are suffering under such debilitating conditions that it just about breaks my heart. Some are potentially running out of time… they require the use of a med-bed now!
You can find many of these people over in my Prayer Vase. If you are someone who is willing to pray on behalf of others, please drop on over there… people's needs are waiting.
Med-Bed Technology
Recently I was watching one of Pryme Minister's videos where he was interviewing Sacha Stone. I believe this information needs to get out there.
This is a partial transcript of what Sacha was saying.
*** Begin Transcript ***
We are talking about so-called med-bed technology, I'm very happy to be telling you and your audience for the first time since I got off a plane from Bucharest… I'm now in Southern Portugal.

I spent about 10 days in Romania meeting with military scientists and I've had my mind blown! Absolutely blown… alpha to omega! I've witnessed about 13 – 14 breakthrough technologies which have been bundled together in order to create what we are calling a Life Pod.

I don't like the term 'med-bed'… I don't want to refer to it as a 'med-bed' because that's a meme that's been going around for the last year or two and I don't know what it means!

I've seen Star trek type images of these beds and they all look very great. I've heard people in the Trump circle speaking about them but I've not seen them even though I'm privy to quite a few things. I heard about this lot in Romania so I decided to go and see for myself, and I did, and I'm satisfied!
A little of what they can do
Can we regrow limbs? Yes!
Can we regrow teeth in your jawbone? Absolutely!
Can we regrow eyeballs and get eyesight back that's gone? Absolutely we can!
Can we walk people out of stage 4 cancers or any entropic disease? 100% yes!
That is doable with the technologies that I have witnessed!

How those technologies get bundled together and then get put out to the world at large, that becomes a huge challenge which I am getting very onboard with.

So that's essentially why I came to Europe and what I'm focused on.
A dangerous game to play
I can tell you that if I didn't have a few thousand special ops guys watching the back of not only myself, but these medical scientists, there is no way in hell I'd be playing on this playground! It's a dangerous one!

We all know by now, courtesy of the Covi/d pantomime, we all know that the single biggest objective of the satanic element powers of this world, who still have some serious play left in them, that they want global depopulation and they want full-spectrum genetic intervention of humanity.

How far that takes us into the AI trans-humanist agenda is anyone's guess. These people don't publish their end-games scenarios but they certainly do publish their key objectives which is global depopulation.

We are seeing it play out. There is a war going on between the basement of good leadership, good brass, military brass, good intelligence scouts and the Deep State. Sounds a little bit ****, excuse my language, but that's what it is.

There is a war going on in the basement of probably all the 90 odd countries tacked to the United Nations nonsense!

That's where we're at in 2021… just own it!
When are they coming?
So the Med-bed technology, what I call Life Pods, are coming down the line… absolutely! They are here and have to be put into very full-scale production and rolled out. That is something that I'm privy to and not allowed to speak about, at this time, and I honour that.

I can just say that what I've seen in real. I'm desperately excited about it, and I can tell you what the secret source is!

The secret source is learning how to turn the genes on.

All death, disease and decay biologically happens because one way or the other, the genes keep turning off and saying 'I can't keep this battle up any longer! I can't fight against poison in the atmosphere, I can't fight against fluoride in the water, I can't fight against all these poisons raining down on us, I can't fight against the petrochemical pollutants that are contaminating. I can't fight against electromagnetic frequency that is mutating all of my cells every time I walk out of my house… and lay in my bed at night with a house with blue tooth and Wi-Fi and all that nonsense!

So it's essentially genes start turning off in your body at the cellular level and the mitochondrial level because you can't keep up the fight against entropy… against the poisoned environment.

None of it needs to be poisoned, but it is, and that's where we find ourselves.

Sacha Stone shares with Pryme Minitser
*** End Transcript ***
Med-Bed Technology or Life Pods… same thing!
I wanted to encourage people that these med-beds, or Life Pods as Sacha calls them, are coming soon.
I do not believe this is the only place these beds/pods are being manufactured. The whole world needs to be supplied so they will be made all over the place, they would have to be.
I've been hearing they've been rolled out into the various countries for awhile now.
Sacha adds some more information on the video. Total length 14.25 minutes.
As you can see I've transcribed only that which is the point of this post. Whether you believe, or don't believe, in certain philosophies is not the point. Take from it what you need and never throw the baby out with the bathwater.
I have also heard that part of this incredible technology coming, will be small in-home, shoe-box style varieties, that can be placed under your bed. They work to return your DNA to how it was at the beginning of your life. How cool is that! Unfortunately I cannot totally confirm it… when I can, if I can, I will share on it later.
So we can see there is massive med-bed technology headed our way. Although it can be very hard to wait when you have real needs, just know it's coming, and coming soon.
Meanwhile you can go directly to the source of all healing and have a talk with Him. He operates through your faith. Jesus paid a huge price so you can be free. He wants you to be healed more than you want it yourself.
If you desire to be healed through Med-Bed technology, God will meet your need according to your faith. Jesus is the same, yesterday, today and forever.