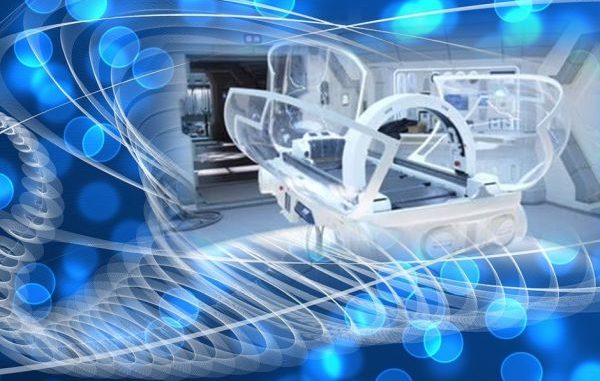 As I receive so many enquiries regarding these I have decided to add this med-bed update for your information.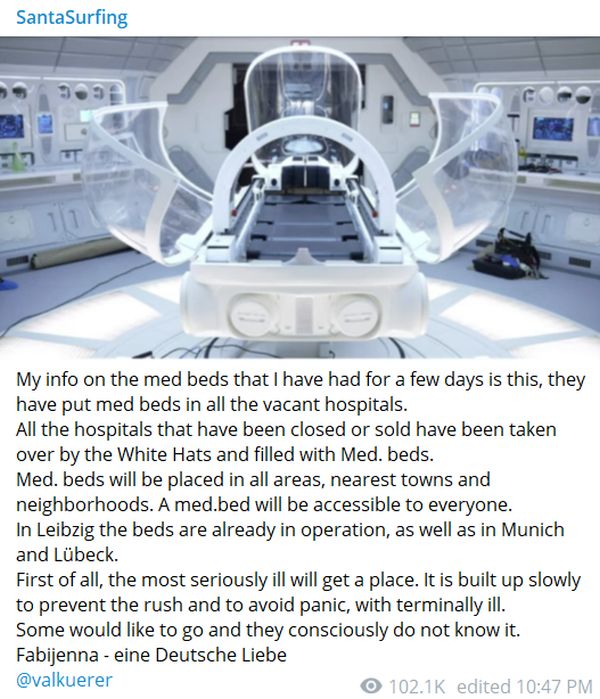 Unfortunately, I have no way of verifying this as being true. I have heard this kind of information shared from others, but I cannot give you the actual source of the information.
If there is any reader who has further information on this, please contact me.
It is also being reported that they are due for release in the second or third week of December, 2021. Don't hold me to the date as dates have a habit of failing! I'm only giving you an idea.
It is being reported they will begin by being placed in every major city, in every country. They will work out from there.
Remember, although we may be aware of this technology coming, most everyone else has no idea. This means that there will not be a super tremendous rush to start with, as most have no idea of its existence.
Of-course, it also means that those of us who do know will have more than a fighting chance to get into one early, according to the level of need.
The writer of the above also is obviously German (I think) and so is talking specifically about that country. It doesn't mean that they are not available already in your country.
We need to keep our ear to the ground. It's very hard to get this kind of information when they are doing their best to keep it hush hush!
But, the information will come out and if I can confirm it I will certainly be posting on it.
So this is just a short med-bed update… hopefully more coming soon!
https://marilynjwilliams.com/category/current-world-events/med-beds-suppressed-technologies/