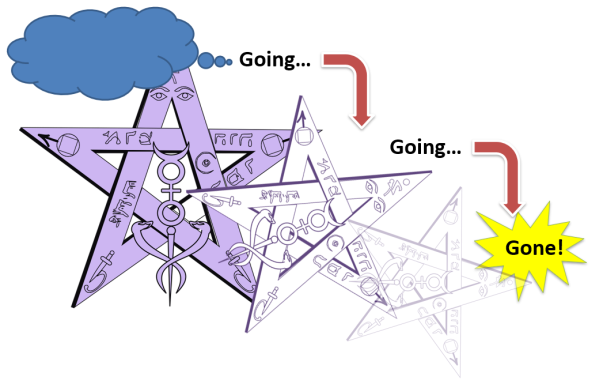 The Fall of the Cabal is a documentary series of 10 parts produced by Janet Ossebaard. The depth of research done here is amazing. I know many have already viewed them, but I've added them here for new people to see what has basically been hidden from us and happening right under our noses.
As the world is being set free, we need to realise what exactly we are being set free from. I cannot think of a better way for us to learn than through this series of videos.
I want to thank Janet for her wonderful work which has aided countless thousands across the world to see and comprehend the truth.
Now, if you have not already watched your way through this series, then you need to begin right now. Don't delay… these videos will answer most of your questions; Let's start now:
THE FALL OF THE CABAL 1 – 3
1.Things that make you go hmmmmmm.
Please understand that the world is not coming to an end… we've got such a long time to go for that to potentially happen. But the world is coming to an end for some people… their world… it's all gone bellyup and blown up in their faces.
Let's discover who these people are who thought they had it made, but have all come crashing down. Here we see the inauguration of Donald J. Trump, and the birth of the Q-phenomenon.
2. Down the Rabbit Hole
About the Q-phenomenon, the battle for world dominance, shadow governments, the 1%, the power of the banks, the Rothchilds, the Rockefellers, and George Soros etc.
3. The Alien Invasion!
What kind of aliens are we talking about? Apparently we are talking about the migrant caravan flooding into the USA. Let us learn what this is all about…
THE FALL OF THE CABAL 4-6
4. Childlovers everywhere!
Here we learn about the disgusting child trafficking and the paedophile rings. We learn that agencies that we thought were designed to protect children have been used for nefarious means.
5. Children, Art and Pizza
How we cringe as we learn more and more about the children and how they have been used. We also learn about pizza!
6. Major Media Manipulation
How often have we heard the MSM called 'Fake News'! Let's learn how they are completely under the thumb of those who are in control of our world.
THE FALL OF THE CABAL 7-10
7. Witches & Warlocks
Here we are thinking that stories about witches etc are in children's fairytales! Here we meet up with some real witches and warlocks and learn (ugh!) what they have been up to. Come on stay with me because it's important we understand the depth of the degradation. If we don't, we will never appreciate exactly what we this world is being saved from.
8. Beyond Kings & Queens
This is another shocker. I'm sorry, if you have been a fan of royalty this may be very upsetting for you. Hunting parties and their connection with Jeffrey Epstein.
9. The Dawn of a New World
We have been learning a lot of things which have been very hard for us… but listen it's not all bad. Soon and very soon it will be a very different world.
10. The Return of the King
Have you every understood President Trump's spelling errors? You know… Covfefe? Hamberders? Smocking Gun? He uses code, but are we able to understand that code?
In this post below, you will see step by step how President Trump when travelling the world presented all the world leaders with dossiers of information that caused them to capitulate to him… so very interesting…
Who were they? The 13 Main Families of the Illuminati (Cabal)
After the completion of this series of videos, Janet went on to continue to create 'The Sequel to The Fall of the Cabal'. Please check out my next post to see them.