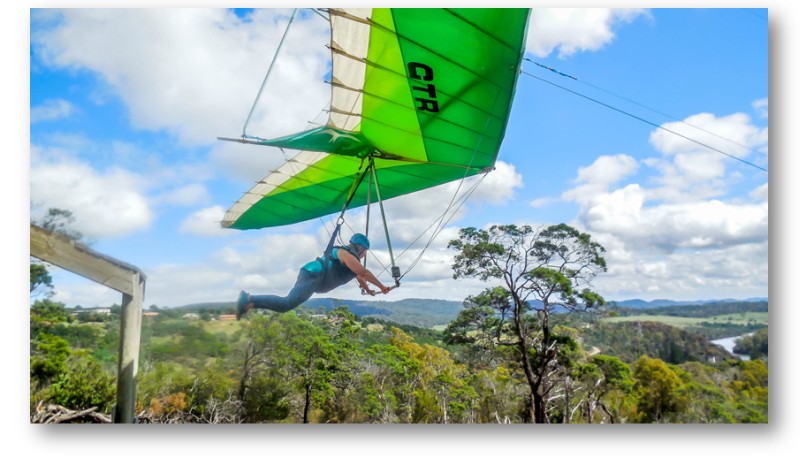 Have you ever been Cable Hang Gliding in Launceston, or anywhere else for that matter?
I have!  It was fun!  I loved, loved, loved it!
When you've got some energy to burn, what a great way to use it.
Now let's face it, I'm not the bravest person in the world, in fact… I won't go on many of the rides in amusement parks.  No Sirree!  The main problem is a lot of them make me ill. Ugh!
The other day we were on a little drive to the Trevallyn Dam (water supply for Launceston, Tasmania, on the South Esk River) when about 8 minutes along the way we saw a sign for "Cable Hang Gliding Australia", so decided to check it out.

Video from online until I have my own.
Now please understand, I'm not talking about "Hang Gliding"… I said "Cable Hang Gliding".  Do you see the difference?  I don't believe I could ever go Hang Gliding, but this I could certainly manage.  You see, we're attached to a wire and can only end up in one place.  Hmm, not quite so scary, hey?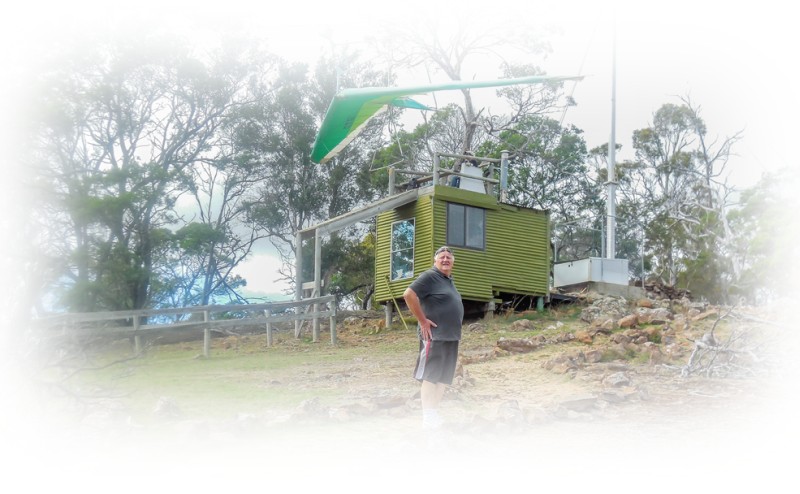 We had to park just down the road a bit and walk up to the gliding platform.  Carefully picking our way along a rough bush track, we climbed up around the side of an old unused quarry… then finally up a set of steps onto the platform.
There we found a very nice woman who explained what was in store for us while we considered our options… to do, or not to do!
Photos First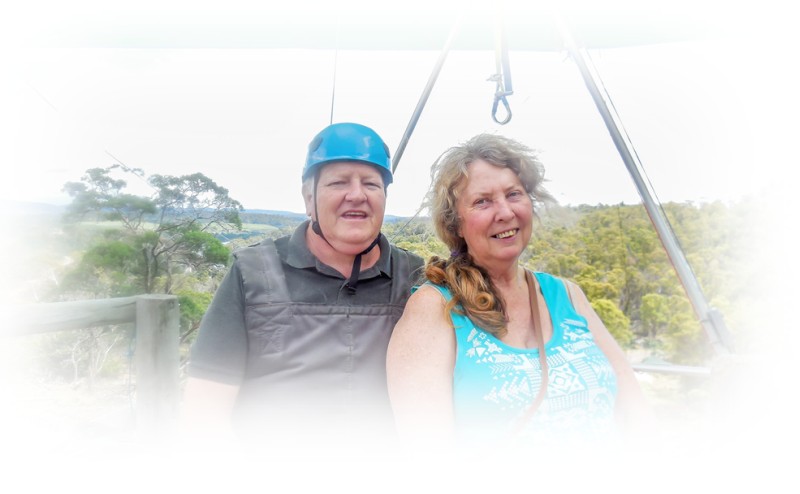 From our vantage point we looked down to the landing spot far below but to get there we'd have to fly out over the 18 metre cliff-face of the quarry.  As we'd never done anything of this nature before, it did take some consideration before we thought "Just do it!"  But beforehand, time to ask the operator to take a photo!
I Went First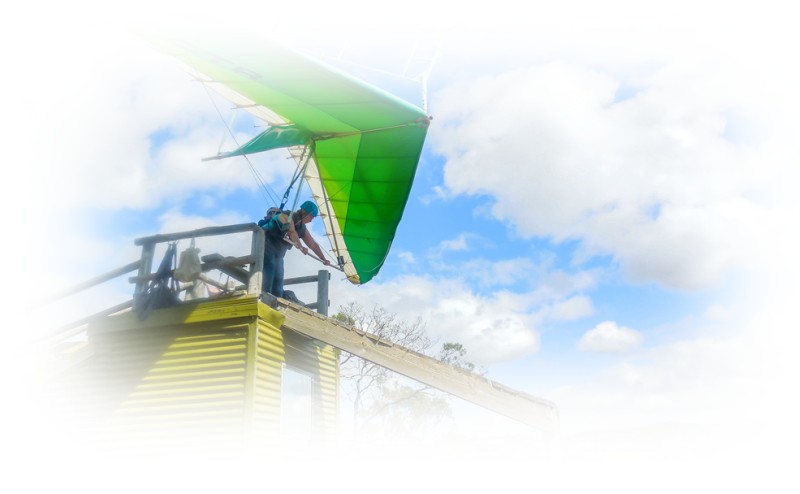 All strapped up in a thick harness and attached to the "mean, green, flying machine"; helmet on, and a few more explanations… remember this and remember that.
This was it… it's now or never!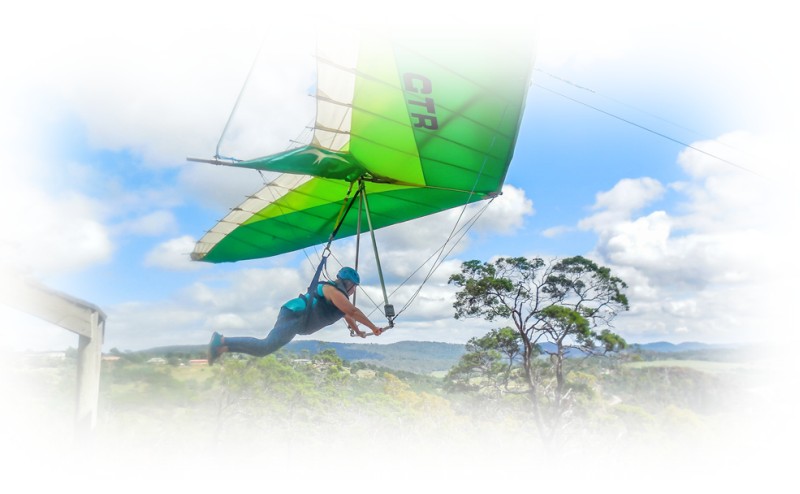 "Go!"
Down the ramp and off, off and away!
Hands out in front I felt like I was going at an enormous speed. As soon as I was airborne I felt the harness tighten around me.  I've got to say it felt amazing. For the first time in my life I was flying.
Then out and over the cliff… wow, what an experience!
Actually, I didn't find it frightening because I felt so secure in my harness.  I could do anything… nothing was too hard. Yay!
I couldn't help but let out a loud "WhooHoo" or two as I was soaring through the air!  I was going faster and faster… but before I knew it the end was near.
I remember the operator had told me she'd slow it down at the end.  Hmm… a few questions flew through my mind…
Will she?
Is she concentrating?
Is she talking to Selwyn?
I realised that if she didn't stop it, I'd smack against the pole that I was fast approaching!
They were only quick thoughts as before I knew it, I felt the pull-up begin… ahh, so she is concentrating after all.  Phew!
I experienced a little difficulty getting myself out of the harness, but finally I hooked the harness and helmet onto the "wings" and gave her a wave to to draw it back to the top.
Then it was Selwyn's turn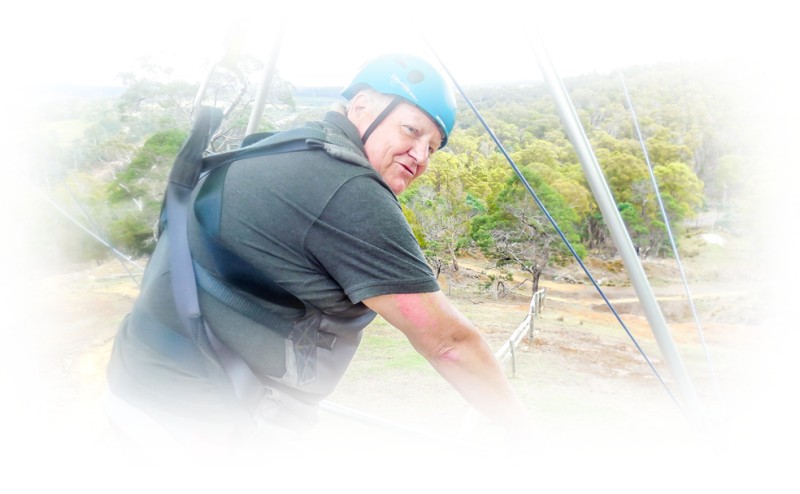 As I waited for Selwyn to juggle his way into the harness, I was beginning to think it wasn't going to happen.  Don't know what they were yarning about, but finally he was standing on the "Go" spot.
Before long, he was coming down, faster and faster, yelling and yahooing as he flew through the air. Unfortunately I have no photos as I'd left the camera with Selwyn.  Darn it.
All up it was a totally exhilarating experience for me, but most importantly, I felt safe.
As we walked back to the car I asked "Can we do it again?"  I felt like a little kid who wanted to enjoy a ride over and over.  But in reality I didn't really mean it… the thought of that steep walk up around the quarry again took care of that!  Another time.
Let's Do It Again!
But we have both decided we definitely want to do it again.  It was so much fun and hopefully next time we'll capture some more photos, and a video.
How do you think you would go on one of these?  Do you believe you could do it?  Have you already been on one, and if so, what was your experience?
Anyway, if you come down our way and you're looking for some fun, you need to check out Cable Hang Gliding in Launceston.  It's only one of a great array of interesting pastimes that can be enjoyed here.
Warm regards,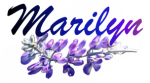 Marilyn Williams