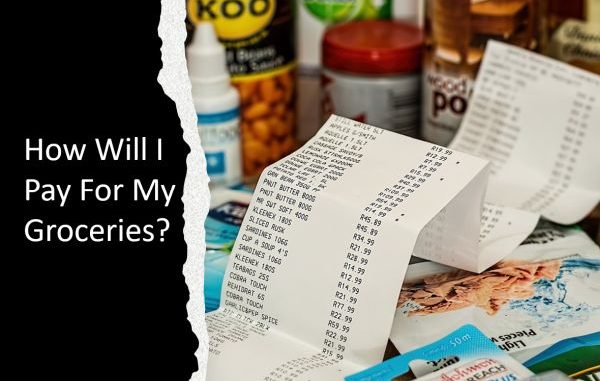 I received an email from Caleb asking me, how does QFS look from day to day? He wants to understand how it runs practically. I felt it was information that could help us all.
Please note: QFS = Quantum Financial System
How do I pay for services?
I'm sure you get a lot of questions about QFS and how it works but I'm more of a practical day to day person when I want to learn how something works.

If you know the answer, my question is how does QFS look from day to day life?

For instance, I have over 30 things I subscribe to (Microsoft Office, Adobe, Netflix, Amazon Prime, etc.) via a debit/credit card online. How does QFS look with that?

Caleb G
From all I've heard, the QFS will look and work just like our banking system does right now. I mean, when you pay for the above subscriptions you will either use the QFS directly off your Q phone or Q computer. I do believe there is also a card for our use also.
What about my groceries?
When I want to go buy groceries and I put my items on the conveyor belt with the cashier checking out my things, how would I pay for them?

Caleb G
Just the same as above. Remember that not one other person will be able to access your QFS details… it's for you, and you alone. It's unhackable.
Of-course, you will also be able to use cash to pay anywhere or for anything you want.
Will my money still be there?
All the money that is currently in my bank, what happens to all that money? Is it gone or is it transferred?

Caleb G
No, it doesn't disappear anywhere! As the QFS is currently tracking your accounts, it knows right down to the last cent what's in them. Once it finally clicks on over, your accounts will be exactly the same as they were before the changeover. The only real difference will be the funds are now asset backed digital currency.
The QFS system is designed to totally protect you and your finances. In fact, it protects all parties from corruption, usury and manipulation.
How secure is it?
I have also heard that the QFS is somewhere located in a satellite(s). If this is the case then who manages QFS? Who makes sure its working and is secure? A government entity? Whoever manages it, how can we trust them if they are human (not perfect)?

Caleb G
Apparently so. I cannot answer this question to the degree you're looking for. I know many people say a lot of 'stuff' but is it really true? That's the question I ask myself.
Personally, I do not believe some alien force will be in charge of it. I do believe that the God of Heaven has revealed to certain ones here on our earth, how to outwit the evil forces.
Will the QFs be run by AI?
I have also heard AI is supposed to be managing all the transactions and that its "alive"? If this is true then what prevents the AI from going rogue? After all, AI is just code that was written by humans. I would assume someone has to maintain and update that code just like any other type of software.

Caleb G
Yes, it is always said to be run by AI. Artificial Intelligence says to me that it's 'artificial', not 'alive'. I'm not sure really, but I think the word 'alive' means that the program is alive and happening, rather than the AI being 'alive'. Does that make sense?
It works in real time. No more long delays as the bank makes money off our money.
I cannot say I comprehend the following information, but it does explain how the update of the QFS:
How the QFS will look?
I know I've asked a lot of questions and you may not be able to answer any of them, but it just seems odd on why no one anywhere can provide any bit of info on how its going to work. Everyone can tell me its capabilities but cannot show or tell how it will work from an every day perspective. I have asked many people and have not been able to get a straight answer. I would rather people simply tell me "I don't know" rather than trying to come up with something that doesn't make any sense.

Caleb G
https://dinarrecaps.com/our-blog/quantum-financial-system-explained
There is quite a bit of information on the above link. I recommend you spend a bit of time there absorbing the details.
As every transaction, and every coin or note is assigned a digital number, all transactions can be monitored to make sure they're not being used for criminal activities. Once this is up and running properly, all the world's criminals will ground to a halt as they will be unable to move money around as they currently do.
This to me, is the most wonderful outcome of the whole process.
The design of the CBDC (Central Bank Digital Currency) was to track your every move. To see how you use it and what you are up to. The QFS is opposite.
CBDC = The Dark Side (Copycat negativity!)
QFS = The Light Side (Truth prevails!)
Never forget that!
The QFS does look pretty much the same as what we're used to but with some major differences. It will be safe and unhackable! Don't you love that! Just imagine making transactions that happen in a flash! Keep learning, and when the time is right, we will be given all the information we require to move forward.