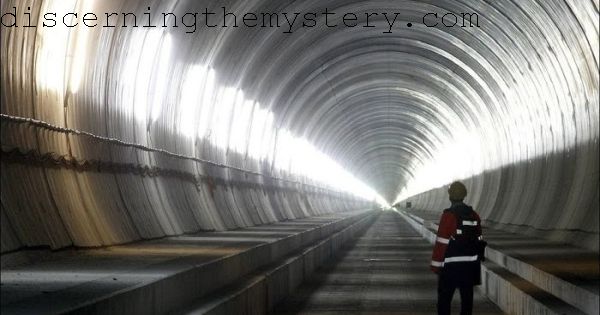 How They Connect Wicked Secret Underground Cities?
I know at lot of people struggle with the idea that there are huge tunnel systems running around the world, underground connecting secret underground cities.
There are over 10,000 Deep Underground Military Bases all over the earth. Now, get your head around this… there are more than 161,000 kilometres (100,000 miles ) of tunnels connecting them!
Could this really be true?
Originally they would have been dug out by hand using slave labour. It would have been very slow in comparison to how it's done these days.
The tunnels have been built over hundreds, even thousands of years… so it didn't happen overnight. But these days, these wicked people have secret methods of building that defy imagination.
Tunnel Boring Machines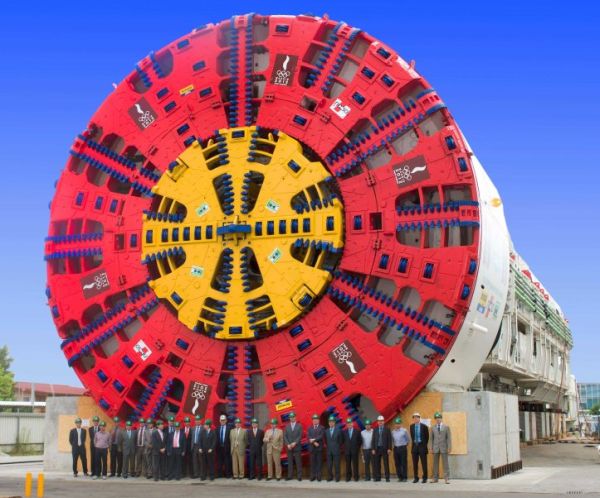 Here is a Tunnel Boring Machine, and as you can see, it's monstrous, especially when you consider the people standing in front of it. They do have various sized ones as well, depending upon what job they wish to do.
The Tunnel Boring Machines uses nuclear technology called 'subterrene'. It melts the rock at temperatures reaching 1,570 degrees Kelvin = 1296.85 degrees Centigrade = 2366.33 degrees Fahrenheit
The costs of just one back in 1970 was $850 million dollars – I do not know what it costs currently.
This machine can rapidly excavate through rock by melting it, and uses the rock itself as part of the fuel. As it excavates, it forms a smooth glass-like surface around the edges of the tunnel.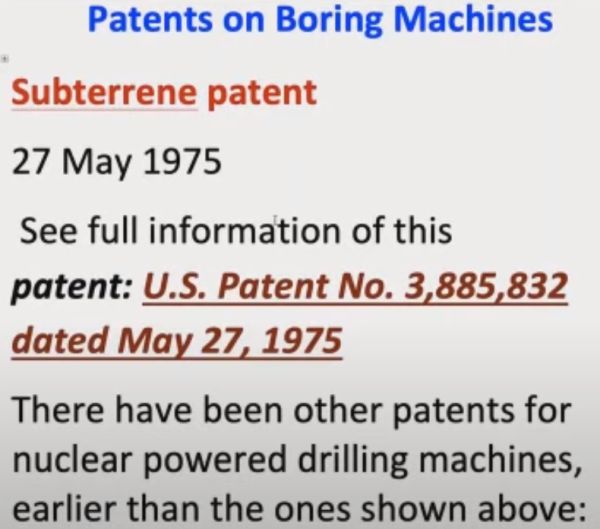 You can look up various patents for these machines.
Secret Underground Cities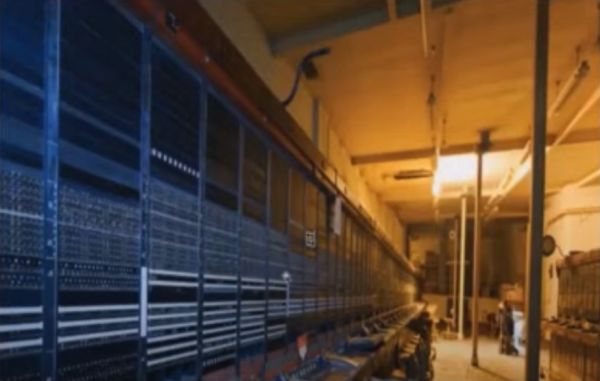 They have built massive cities, many times city on top of city. I've heard there could be as many as eight cities built on top of each other but separated with a kilometre or more of earth.
The cities are not like dungeons at all. They have buildings for everything we would use buildings for above the ground. These are beautiful cities complete with lakes, animals, birds and plants, using holograms to create the effect of a sky above.
You would find there fuel storage units, water reservoirs, restaurants, medical facilities, storage of every movie and tv series ever made. The list goes on and on. Just think what we have 'up here' and they have replicated it 'down there'!
What do they use them for?
Reasons for their use are not so pretty though… genetic experimentation, clone mills, mind-control research. Warehousing sophisticated super-human mind control technology, advanced military weaponry and weather manipulation .
And… children who have never, ever seen the light of day… many generations of them… used in satanic rituals and many unmentionable things.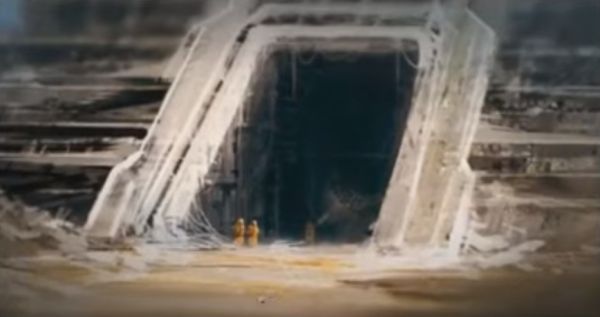 Many of them are close to railroads and have entrances that trucks can drive into. Some of the entrances for trucks are protected by holograms so they look like the side of a mountain but allow vehicles to simply drive straight through them. I have heard it described by a fellow who followed a large truck up a mountain and he saw it disappear in front of his eyes!
These bases are not cheap. They currently consume $1.25 trillion per year coming from a 'black budget'.
The NWO were in the final stages of their satanic plan which was to reduce the current worldwide population by 80-90% and to have total and complete control of the remaining subjects.
Just in the Nick of Time
Just in the 'nick of time' or the 'eleventh hour'… enter President Trump! The NWO, the elite, the globlists, and the cabal… call them what you like, have been working for countless generations to bring their evil plan into fruition.
The more I hear, the more I realise that we have only just missed out by the 'skin of our teeth'!
President Trump, together with the Alliance, or an 8,000 strong team who work with him, began immediately to clean out the swamp… a very, very dirty swamp it's turned out to be.
We are truly living in Biblical times. we need to be aware of the fight that is going on right now being led by Jesus Christ Himself. Make sure you're on the winning team!
Many people are sincere about defeating the NWO but the only real way is to uncover, expose and alert the people of the world to what's going on below the earth's surface.
More than 3,000 people have been killed for trying to expose what occurs in these underground bases. It's basically a death sentence when you get too close to the NWO's plans.
Magnetically Levitated Trains
Many of the dumbs are connnected through a highway of tunnels which use magnetoleviton trains manufactured by Krupp in Germany. Air is vacummed from these tunnels to eliminate wind resistance and due to the magnetic propulsion system these trains are capable of speeds more than MACH2.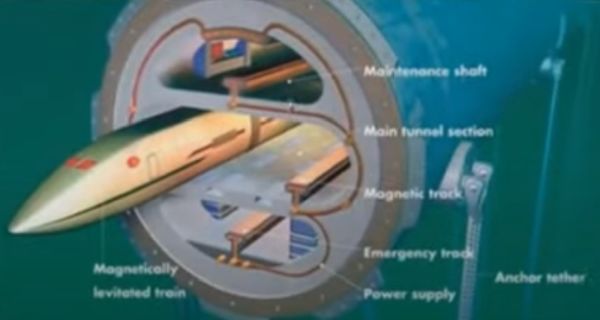 As the writing is not easy to read, let me tell you what it says:
Left-hand side:
Magnetically levitated train
Right-hand side:
Maintenance shaft
Main tunnel section
Magnetic track
emergency track
Power supple
Anchor tether
What does MACH2 stand for?
https://en.wikipedia.org/wiki/Mach_number
As modeled in the International Standard Atmosphere, dry air at mean sea level, standard temperature of 15 °C (59 °F), the speed of sound is 340.3 meters per second (1,116.5 ft/s).
Mach 2 = twice the distance of sound. So 340.3 metres per second would be 680 metres per second. This equates to around 1522 mph or 2019.727 kph!
They go 'more than MACH 2!'
This is technology we do not have the use of above ground. Can you even imagine travelling at more than 2000 kph? I can't!
The images and information were taken from this above video with Gene Decode. I suggest you take some time to watch if as there is much more to see.
So I hope this answers at least a few questions on how they connect wicked secret underground cities together. It may not be the only way as I know they can use our shipping to go from port to port with large containers full of unmentionable items. By clicking on the link below you will be able to learn a lot more.
How Current Events Relate to End Times