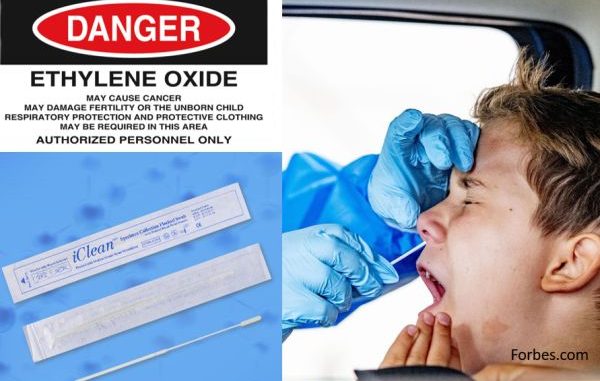 Man alive, what next!? Now we learn about the insidious Nasal Swab toxicity!
They insert the Nasal Swab right up into the middle of your head! As if that's not bad enough, now we learn the swabs made in China are coated and saturated with a very dangerous chemical called Ethylene Oxide (EO).
Cassandra S Dunn, Registered Nurse and Certified Federal Medical Investigator, shares with us how the Nasal Swabs made in China are saturated with a very toxic substance.
Let's see what the following agencies state about Ethylene Oxide (EO) on their Safety Data Sheets:
United States EPA
Department of Human Services
Canadian Centre for Health & Safety
Ethylene Oxide (EO) is:
– a human carcinogen
– increases risk to Lymphoma, Myeloma, Leukemia and Breast Cancers
– mutagenic – therefore can change the DNA in your cells – children are more susceptible
– Nausea, Vomiting, Neurological disorders, Bronchitis, Emphysema, Miscarriages, Reduced sperm count, tumours in the brain, lung, connective tissue and uterus.

United States Environmental Protection Agency
– a human carcinogen
– DNA damaging activity
– Carcinogenic risk to humans

Department of Human Services
– very toxic
– Cancer causing / carcinogen
– changes in your genetics and reproductive toxicity
– fatal if inhaled
– damages fertility
– genetic defects
– known to cause reduced fertility

Canadian Centre for Occupational Health and Safety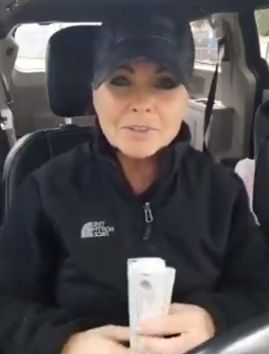 Listen to Registered Nurse + Certified Federal Medical Investigator, Cassandra S Dunn talk on Ethylene Oxide (EO) the Chinese swabs are saturated with:
Nasal Swab toxicity – a crime against humanity
Many folk, including children, are subjected to continual nasal swabbing. This is just to be able to enter their workplace or go to school.
This is truly a crime against humanity!
Therefore, those perpetrating this act need to be brought before the courts. They need to suffer the penalty for this crime.
In my last post I talked about the conditions many of them are made in… and it's horrifying:
This is all information that we need to be aware of. Many think that it doesn't hurt simply to be swabbed, but really, what does it do to you?
I do not like to spread fear and panic in any way. But if this kind of information doesn't get out into the general public, how will people ever be aware of the potential dangers they face. And… in becoming aware, learning to stand against it.
Injections, facial masks, nasal swabs, even our food supply… all fraught with potential dangers:
A time is coming, hopefully in the VERY near future, where all of this will be truly a thing of the past. However, that time will come all the quicker when we all stand up against what our governments are doing and say no!
In conclusion, Nasal Swab toxicity is just one more way they are trying to bring our health down. All of us who realise these things, need to learn to say no! Moreover, everything we do must build our health while shunning potential health-harming tests and injections.