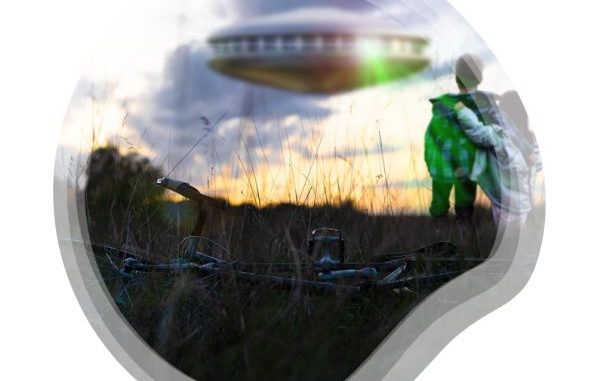 There is much talk about a coming Alien Invasion. Many are mentioning it now, and so many believe it basically has to be.
A post from Deliverance Tasmania (Fisherman Pete) contains some information I think we all need to read and think about.
— Start Transcript —
Have you been abducted by Aliens?!? Have you ever had sleep paralysis, (pinned in bed and can't move?) or night terrors, visitations in the wee hours?
Many people do. Three percent of Americans say they have.
Using the name of Jesus were stopping the abduction experiences
He spoke out and found that the UFO community did not want to go there as they called it religion!
They would lose their imagined credibility and no doubt their donors, even though they had heard of the same thing occurring.
The name of Jesus, Christian prayer or Hymns, would halt the terrifying experience!
Everything takes notice when the name of Jesus is used
Remember this always……

9 Wherefore God also hath highly exalted him, and given him a name which is above every name:
10 That at the name of Jesus every knee should bow, of things in heaven, and things in earth, and things under the earth;
11 And that every tongue should confess that Jesus Christ is Lord, to the glory of God the Father.

Philippians 2:9
There are no nuts and bolts space travellers
All are Inter-Dimensional Holy Angels, Fallen Angels and Demons.
No intergalactic federations or alpha centuri space visitors.
No visitors from Krypton or Mork from Orc.
… and no Ascended Master wanting to be number one in your heart.
Everything is designed to draw us away from the truth!
Another lie to distract us.
If you look deeper into the channelled garbage from the space visitors, all of them, whether the Nordics, the Greys, Insectoids and Reptilians etc. will all say:
No talk of any other religion. Buddhism, Hinduism, Islam etc. never get a mention!
So next time an Alien, (demon) comes in the night to harass you or terrify you, rebuke it in the name of Jesus and put it on the run.
Blue Beam Technology Deception
Also there may be an end time deception coming of Blue Beam technology (beaming video into the air to look like anything the enemy wants to use to delude) or even anti gravity technology to deceive the world to believe an Alien Invasion is occurring.
But now you will know the truth and not fall for the trap of rejecting God and embracing a lie!
11 And for this cause God shall send them strong delusion, that they should believe a lie:
12 That they all might be damned who believed not the truth, but had pleasure in unrighteousness.

2 Thessalonians 11-12
Jesus told us…
18 And he said unto them, I beheld Satan as lightning fall from heaven.
19 Behold, I give unto you power to tread on serpents and scorpions, and over all the power of the enemy: and nothing shall by any means hurt you.
20 Notwithstanding, in this rejoice not that the spirits are subject unto you; but rather rejoice, because your names are written in heaven.

Luke 10:18-20
Fallen Angels can shape shift and take on any form they desire
But the spirits are subject unto us, and so are the Aliens!!! (Same thing)
— End transcript —
We are blessed and nothing, or no-one, can remove that blessing
In actual fact, and something you really need to take hold of, is that there is not anyone anywhere that can take away, or reverse blessing given you by God. Doesn't matter who… bar none!
In Numbers you can read about a prophet (Balaam) who tried desperately to invoke a curse upon Israel but God would only allow blessings to come from his mouth! He tried three times! God had blessed Israel and those blessing would never depart.
Then the fourth time he spoke forward instead to the time we are currently living in. Here he told of how evil would be dealt with and blessings shall be all over the earth because evil was totally removed.
How's that?
So please do not fear what's up ahead. They are threatening us with everything they can think of… vile, despicable happenings as they continue to try and fully enslave us. But guess what? The White Hats have already won the war and they're playing out what the DS demon-possessed had in store for us. It let's us know how dreadful it was, plus we pray, it continues to open blind eyes to the reality.
This is so it can and will, never happen again.
So fear not any coming Alien Invasion. Instead if the light show happens, see it for what it is. God is our refuge and our strength. He protects us just like the mother hen opens her wings of protection for her little chicks. Rest securely in that.