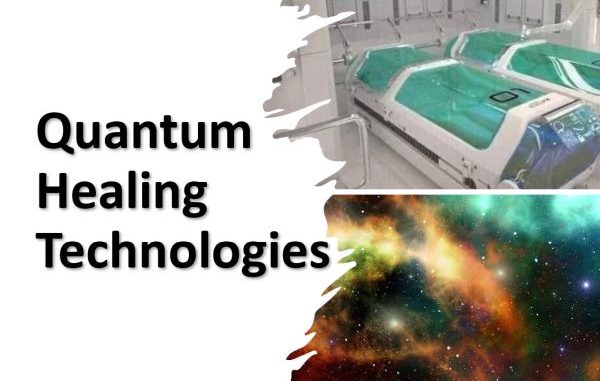 This is such wonderful news for so many who are in pain and/or under the weight of costly medication. I've had so many people write to me asking many questions as to how they work and when can we expect them. The Holographic Medical Pods are on their way… I don't think they can come soon enough!
As I cannot give any real input into how these beds work, I'll allow the videos to showcase you.
Here Khoi Turner gives a rundown: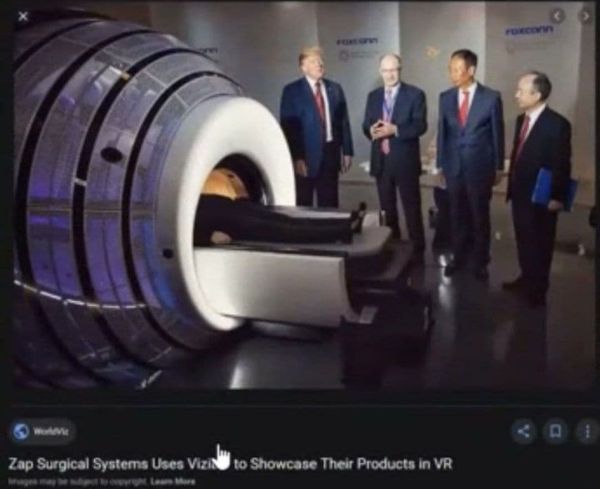 As some of these beds look very futuristic, and many of us have seen similar in the movies, this image is a good one to show President Trump being informed on how they work.
It brings them into reality, don't you think?
Can we believe the words of President Trump back in June, 2020? What was it he knew back then that the general world population had no idea of?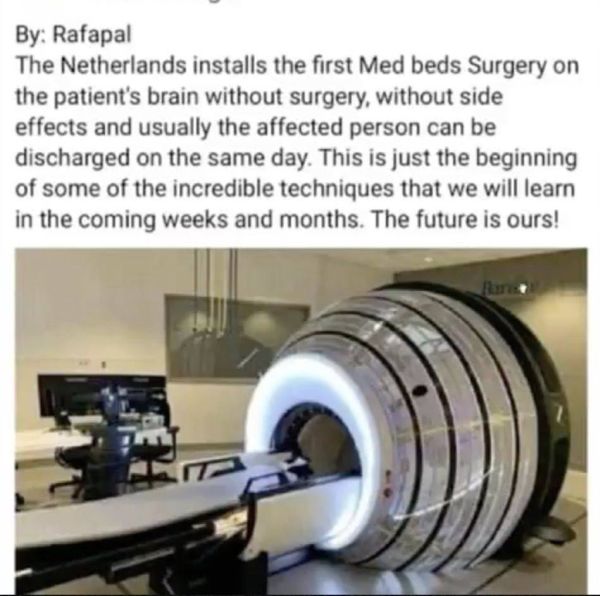 Now we have heard that they are being used in The Netherlands. I'm not sure why they managed to get them before the rest of the world.
But the encouraging thing is that they are out there and in use!
Imagine 'surgery' on a patient's brain… without surgery!
For the rest of humanity who are waiting patiently, or maybe impatiently, they can be rest assured that it will not be too long before they are being put to use in both your country and mine.
Will they look like the images portrayed on this website?
Really, I don't know. This has been a repressed technology and hidden from the public for a very long time. It's been top secret. They are very careful as to what they show to the public.
They have been keeping it away from the C/a/b/a/l, so until they can be quite sure they are all taken care of, it will remain pretty much under wraps. It's quite possible that not one of the illustrated images are as the new med-beds will be. But, it's just to give you an idea. They may not even be called med-beds… only time will tell.
Men and women have been at work on these new technologies for many years… listen to what Jared Rand says here:
Holographic Medical Pods and other advanced technologies
"I am not an attorney, not a lawyer, not a financial advisor, and not a wellness expert.

I have been in one way, shape or form, involved with the entire global transition for 40 years (2020).

I've lost countless friends. I've been shot at, poisoned, just about everything you can think of.

Our attitude is we have nothing to lose and everything to gain.

A lot of us don't know each other, have never come across each other, maybe once in a while on occasion, but the compartmentalization is absolutely huge. A lot of times the right hand does not know what the left hand is doing.

Is that a positive? Maybe in some ways it is and in other ways it's not. We have a wonderful group of human beings that have collaborated and worked together for a very long time."

Jared Rand
Here are just some of the benefits?
Age regression therapy
All of the three Med-Beds have been adapted for different treatments
Combine with 3D scanners and refracting lenses
Grows missing organs and limbs
Immediate surgery will be performed
Lasers are surgically precise for opening and closing wounds
Organ transplants
Produce health care without the use of chemotherapy, radiation, toxins, chemicals, organ removal.
Regenerate old tissues
Scan the entire body to diagnose and then interpret findings
Scans your Bones, Glands, Hormonal efficiency, Muscles, Neurological, Organs, Skin etc.
Suppress of all unwanted memories
Surgery will not produce an scars
Treat illness with greater accuracy and far less invasion
Use vibrations and frequencies on a Quantum level
When will they be available?
I believe they will become available after the revaluation (RV) has taken place. That is to be anytime real soon.
They are currently working on bringing forth the Quantum Financial System (QFS) and the RV. But, the White Hats need to know they have completely removed evil C/a/b/a/l from the world so they can safely be released.
Charlie Ward related in recent times that while they have been endeavouring to release the QFS, over 8,000 international bankers have been arrested. This is because they were pretending to be on the 'good side' but just as soon as the money came into their banks, they tried to steal it.
The great news is that you cannot steal anything from the QFS. If you try, you are nabbed! All these people fell head-long into the trap!
Can you imagine how it is for the bankers? They are used to using our money to make money for themselves. But no longer, praise God!
Hang on in there!
I can really appreciate that some people are trying to hang onto life as they wait. It's not always easy, but please, hang on in there… your time will come.
The amazing thing about all of this is that I have never heard of there being any cost involved. I believe they will be free to use.
I imagine first up will be the most urgent cases first before the general public. I've not been told that, it's just what I presume.
When they are available, the word will go out, so try not to panic. God knows your need.
Holographic Medical Pods, together with Regenerative and Re-atomization Med Beds coming soon worldwide.