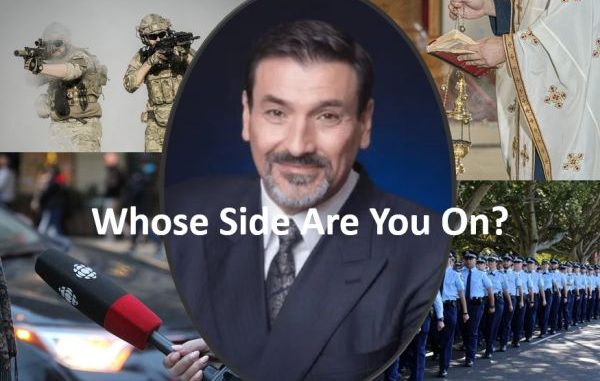 Plea by Ricardo Bossi, Australia One politician, for people to come forward now before it's too late. There will be no more amnesty after October, 2021.
What amnesty are we talking about?
If you have been involved, or the company or force you work for, have been involved on the 'wrong side', that is, the darkness, Ricardo Bossi begs you to turn around now!
It doesn't matter whether your involvement has been knowingly or not, this – is – your – last – chance!
To be involved on the dark side, even without your knowledge, can still potentially find you in trouble.
Listen to what Ricardo has to say…
No more Amnesty – Turn Around Now!
Start Transcript…
I'm speaking to the Governor General and each State Governor, every politician, every public servant, every Police Officer, Federal and State, every Soldier, Sailor and Airman, every Journalist, every Priest, Muller, Rabbi, Mufti… every one of you…
Those of you who have been on the wrong side of this, whether knowingly or not, you have one last chance, because after the end of October, there will be no amnesty.
This is the time that you decide whether you stand with the people or the criminals. There will be no amnesty after the end of October.
You have this month to get it right and come out publicly, either individually or en masse and I appeal, with an open heart, every one of you, band together, stand together and be prepared to take the hit, because come the end of October there will be no amnesty. Your protection will evaporate and you'll be crying like babies, so turn around.
As I said, it's a three-stop process, Stop, Turn Around and Start Walking Back! I beg you!
Every Unionist, turn your back on the leadership, band together, protect your families, protect the country.
After October, it's done!
End Transcript…
You have just two weeks to turn your back on criminal leadership to come out and state your piece. Come forward before it's too late.
More words from Ricardo…