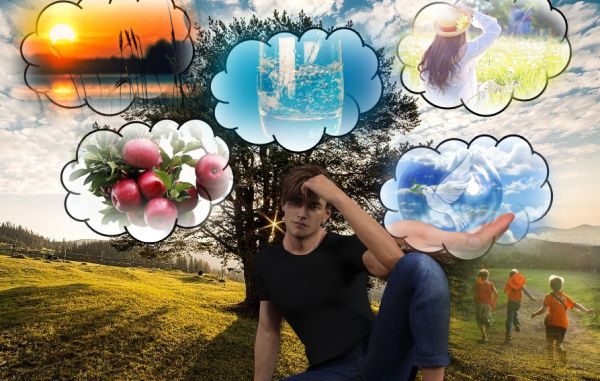 Nesara Gesara – a jubilee of peace and prosperity! But have you asked yourself… how do we get there?
Do you understand what needs to leave our world before we can come into the reality of Nesara Gesara?
What are we fighting against?
Do we know what this is all about?
While thinking about it, do you think it's about:
Getting rid of the C/o/v/i/d restrictions so we can get back to living a 'normal' life?
Or is it about bringing down the disgusting pedophile rings?
Is it the banking cabals?
Maybe it's about getting rid of a hopeless 'pretend president' and replacing him with the one who won the election?
In a nutshell, what would you say we are trying to achieve?
The above ideas are all good, and yes, the sooner the better for all of them.
I want to lift your thinking… up, up, up and away from all the ridiculous happenings you see going on around you, into a place of pure imagination! I'm going to entitle it…
(Update: Now known only as "Global Economic Security And Reformation Act as it refers to the whole world.)
Nesara Gesara – Can You Imagine a world…?
Where Humanity experiences:
A place where truth is first, foremost and the norm?
A world where humanity is free to be who they were created to be?
A world where love rules supreme, where loving each other is the norm?
Where we are all our own sovereign being in our own right?
Can you imagine a place where we are no longer a commodity being traded on the Stock Exchange? No longer any sales being made from off our Birth or Baptism Certificates?
What about living in a world based on merit, where each person has the exact same opportunity to achieve and succeed?
An earth were the news media spreads only the Good News, encouraging and uplifting those who watch. No more spreading lies and deceit?
A world where everything is straightforward. No more subliminal programming. No more brainwashing, and no propaganda of any sort?
Can you imagine true Peace and Safety?
Where all poverty, disease, and hunger are no more, and crime no longer exists!?
A world where the children are safe to play in the streets and wander the far paddocks and bush lands safely as we did as children?
Are you able to believe in Government Officials who…?
Are good, solid citizens elected to serve the people? People desiring to work on behalf of the people and happy to be held accountable to all?
Use the new Quantum Voting System with no more fraudulent elections?
Where government offices and local councils contain only sufficient workers rather than an overload of people and red tape?
Imagine eating truly healthy Foods…
With no harmful food additives for long shelf life, but rather foods treated with substances that add to food value while keeping it fresh for a longer period where necessary?
Imagine clear blue skies with lots of sunshine. An end to all toxic and harmful chemtrails!
Where taking a deep breath fills your lungs with pure life-giving air?
Try to imagine each glass of water tasting like it was fresh from the nearest spring… no fluoridated or chlorinated water.
Imagine wholesome foods with no GMO or carcinogenic herbicides and pesticides.
No pasteurization or homogenization of pure milk.
A place where family businesses are the norm rather than large conglomerates taking over all the smaller businesses.
Health and Well-Being
Amazing Education…
Where children receive true and proper education, critical thinking for themselves. An education encouraging them to be creative!
An educational system that teaches our roots.
Where we learn not to follow in the steps of evil-doers.
Education that truly prepares children to become independent adults in every way. No more relying on state assistance.
Dripping with Wealth… just imagine…
Peace is established throughout the entire world.
No more aggressive government military actions (wars).
All government and banking debts, mortgages, loans and fees forgiven and to be no more.
A world where taxes are no more and keeping all the money you earned!
All food, medicine, the sale of old homes and all essential items tax-free.
Only 14-17% tax on non-essential new items for the government to run the country.
Where Senior Citizens have more than sufficient to live out a full exciting life.
Where currency is backed by gold, silver and precious metals. No more monopoly money drawn out of thin air.
A Quantum Financial System for all personal banking with instant transfer of fund.
A restoration of our financial privacy.
Together with Humanitarian purposes…
Enormous sums of money allocated solely towards humanitarian purposes.
No going without.
Houses for everyone.
No living in tent cities or on the streets.
Fresh running water for all citizens, everywhere.
No third-world countries.
How did you go? Can you imagine it? Can you think of more… I'm sure there's plenty!
What I have just described above is what the Bible calls Jubilee! A time of peace and rejoicing for all.
Nesara Gesara – help the Alliance remove the enemy…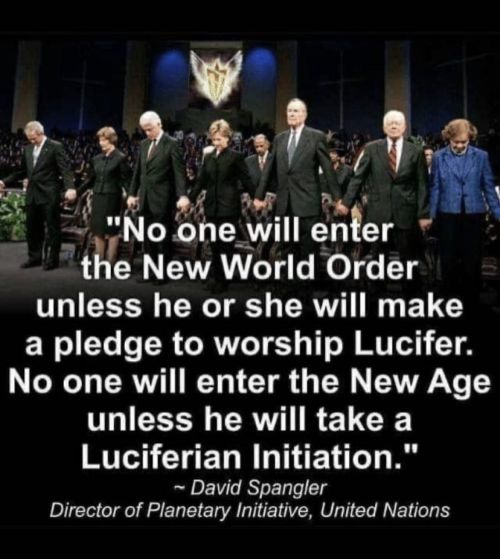 Unfortunately, this is exactly what we are fighting against!
Words Related to Luciferian
'hellish, infernal, baleful, evil, sinister, malevolent, malicious, malignant, heinous, monstrous, black, immoral, iniquitous, nefarious, vicious, vile, villainous, wicked, barbarous, cruel, ferocious, inhuman, savage"

Merriam-Webster
This is their plan… de/pop/ulation (they call it 'cleansing') and all remaining people of the earth under their total control.
BUT… There has been a plan aloft for more than twenty years… the bringing down of these evil people! And, it's happening even as we speak! Hallelujah!
A world of peace happens once these tyrants are removed. That is, all those who worship Satan through satanic rituals, both above and below the ground. Those who use babies, children, women and men as sacrifices to the devil.
Yes, this is what we are fighting against, and fight we must.
Not out in the streets with guns and batons. No! The fight must remain peaceful at all times. However, we must do whatever we can to support those who have boots on the ground, rooting out our enemies from tunnels underneath and freeing the children.
They need our support. While the worldwide Alliance travels throughout the world arresting evil government officials, and all connected personnel, all those who have been part of this sinister satanic cult… the so-called 'elite', they rely on us, the digital soldiers, to hold their backs.
Keep on sharing
As we share with others, opening their sleepy eyes, and take a stand against those perpetrating mask wearing and shut-downs… as we rise up together as one… we are fighting the battle!
Each time we alert yet one more person by opening the eyes of their understanding, it helps to tilt the Tipping Point in our favour.
So as each day goes on, we become that much closer to the final victory. Be aware, planes are flying into Gitmo (Guantanamo Bay, Cuba) daily with those facing tribunals, with the potential for life-imprisonment or death.
Therefore, just because we can't see this happening with our own eyes, doesn't mean it's not happening.
Pray! Pray and act! Both are requirements of this nefarious battle.
Keep the faith! Keep up your strength and share whenever you can, with whoever will listen to you.
Move this page on… get it out there! Keep it going… going… going…
The battle is already won in our favour, but we must keep it going and not give up. Don't be slack! We are in the final mopping up stages… it won't be long now.
It's important… help bring forth Nesara Gesara! It will be amazing. Yes, we need your help to bring it into reality as soon as possible… are you willing?