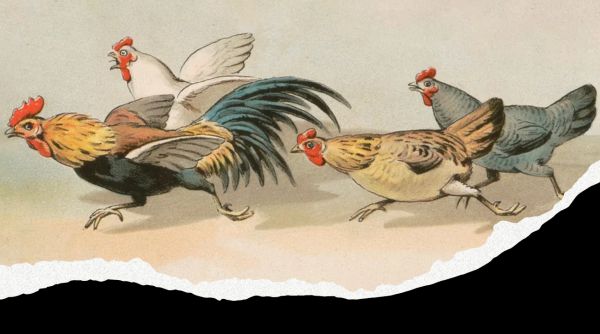 Back in 2017, President Trump removed the 'head of the beast' by taking down the 13 Phoenician families gathered in Europe.
I wanted to list the names of the 13 families but I find some discrepancies on the Internet as to the exact names. Never-the-less, the only one I find different to this list is the Reynolds Family. I'm posting the list to give you an idea of who they are, if you are wondering.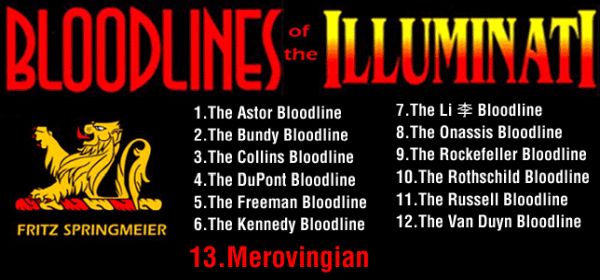 Nesara & Gesara
President John F Kennedy was from this bloodline but had removed himself away from it. We all know he was a good guy.
The Head of the Beast Cut Off
President Trump, sometime after being elected, flew directly to Italy. You remember when the Covid was particularly 'bad' in Italy? That was the time.
All these families had gathered together for a meeting. Trump walked in and presented them with huge dossiers of evidence that he and The Team had gathered against them.
I don't know the exact details, but he relates that he had 'removed the head of the beast'. This meant they were arrested and all taken to Gitmo.
These families had perpetrated huge crimes against humanity. The penalty for that was the death penalty..
Without trying to cover all their crimes, suffice to say that they completely ruled the world. They had governments all around the world who worked for them. Virtually every area had been infiltrated by their puppets and minions.
Drugs, sex, children, the pharmaceutical companies, universities, schools, religions, banking systems etc… every part of society around the world, were being controlled by them.
They organised the horrific underground crimes, traded with our birth certificates and robbed us with fees of all kinds. Their objective was to keep us as poor as possible while they raked billions of dollars away from us all.
The Bible refers to their efforts as being a 'Beast'. Well, the head of the beast has been removed. Gone!
So what are we left with?
This huge world-wide organisation has lost its controlling power. Truly, this is amazing. But do you know that when a chicken has it's head chopped off, the body of the chicken runs all over the yard? It keeps going until the poor bird loses so much blood that it finally drops to the ground.
Well, lets take the chicken theory and relate it back to the beast. The beast has lost its head but its body is still very active. But because the controlling power has gone, it will soon run out of steam.
President Trump and the Team, also took out some key people such as the Bushes, Clinton's, Obama's, the Queen of England, Prince Charles etc. These, together with many others, were what are known as the Cabal. They were also taken to Guantanamo Bay and have undergone trials for their terrible crimes against humanity.
I know it's hard to believe, especially the Queen, but it's true and will be revealed to the world in the near future.
Digging Out All The Swamp Rats – Worldwide
Since then, the arrests have continued to take place quietly around the world as they dig out every swamp rat they can find.
Of-course everyone knows that the recent US elections were fraudulent in countless ways. This was allowed by Trump, as in the end result, he wants to expose their evil actions and remove every person and corporation involved.
This is so he can release Nesara (National for America) which has developed into Gesara (Global for the entire world). There is no way this can be done while ever money could find its way into the hands evil men and women.
Making Them All Squeal On Each Other
Using the elections as an example… this is now how he's working: Everyone who is involved in treason against America, faces the death penalty. So for those people working on vote counting, if they were trying to alter the votes coming in, they were committing acts of treason. And, as we've established, the punishment is death.
But some of those guys were doing what someone higher up the ladder of corruption was telling them to do. Still, they have been arrested and told what they are up against. As you can imagine, if they were offered to 'tell us who told you to do that, or face the death penalty', what do you think they would do?
Of-course they would squeal!
Just like these pigs they would be pointing their finger and squealing quicker than you can say 'oink'!
As each one blabs on their boss person, they would be able to move through the entire pigsty in record time! Up, up, up it goes until they have everyone involved in the whole scam.
So now the beast has not only lost its head, but its toenails, feet, hoofs or whatever, legs too… and now they're into the mire of the main body.
This work they are doing is not new. They have been working on it for a few years now, but quietly and in the background. They are almost at the end!
Can you even imagine a world without them?
Once the Beast is taken down we will be then able to move into a whole new era. The Beast was behind all the satanic sacrifice rituals around the world… they will be over. Imagine that!
Governments and corporations, companies and secret societies, all the Cabal who had sold out to them and robbed the rest of the world blind, will all be gone.
Well guess what? It's a-coming! It will be a wonderful new world!
But meanwhile, there is a war going on. A real war. Not in the usual sense so much although lives have been lost, but an Internet War so to speak. It's a war against the mainstream media, that is, all those news outlets who speak out lies and incrimination's against the president of the United States. Many of them will also find themselves faced with treason! Together with the countless minions who carry out the instructions of their head… all of them.
It's Light versus the Dark.
It's God against Satan.
Let's Share and Be Kind!
So, we need you to join in the fight. Yes, President Trump, the Alliance, the Military all play a part in freeing our world, but really, we are needed to rise up, speak up, share up… gently awaken all those who are sleeping peacefully.
If we don't do it now, when the time of the revealing comes, can you imagine how much shock they will experience? This will be the time where they reveal 'who's done what'. It won't be pretty. It's not going to be nice. In fact, it's not going to be easy for any of us, even with all we know, let alone those who are still so unaware.
I believe it's kinder to share a little here, and a little there, to prepare them. Don't you?
I've written quite a few posts. Go back and read up on them… and as you do, please share. Get the word out… it's crucial.
Now the head of the beast is removed, the feet and legs and a great part of its body also. It won't be long before there will be no more to be seen and we can all get on with a whole new way of living. Praise God for that!